---
---
Sermons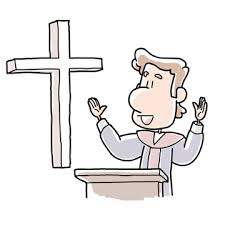 Click on the following sections to find out more information.
Quarterly Message
The quarterly message is found at the beginning of the newsletter.
Sermon
October 7, 2018
September 30, 2018
September 23, 2018
---
October 7, 2018
By John Christoffersen
Based on Mark 10:13-16
Modern imagery of Jesus often has Him sitting with children in this particular scene. Common thought is that Jesus had a special relationship with children because of their innocence and willingness to trust.
In Verse 13, it is the mothers of the children who bring the young ones to Jesus, for it was natural for mothers to wish that their offspring be blessed by a great and distinguished rabbi, especially on the child's first birthday.
The beauty of this passage is enhanced when we understand that Jesus was drawing closer to His crucifixion. The shadow of the cross lay across His mind… and He had time to smile into the faces of children.
Jesus' disciples sought to keep the children away, not because they were ungracious men but because they sensed the tension under which Jesus labored and they wished to protect Him. The disciples failed to understand why Jesus would want children around him at such a time.
These verses reveal more of Jesus' humanity to us. He cared about children and recognized the way in which they see the world.
Children are trusting. There is a time when children think that the important adults in their life know everything and are always right. Instinctively the child realizes their own helplessness and trusts the ones who, as the child perceives, is knowledgeable.
Children have confidence in other people. A child will make friends with a total stranger. A child has not yet learned to suspect the world. A child believes the best about others. Sometimes that very trust leads children into danger for there are those who are unworthy of a child's trust and abuse it… but that level of trust remains a thing of beauty.
Children have a short memory. They have not learned to hold grudges and feed bitterness. A child can forget so completely they do not even need to forgive.
Children are naturally inquisitive. They may be inclined to trust, but they are also prone to continually ask, "Why?" This reflects not skepticism nor blind faith but a willingness to learn. We do children a great disservice if we tell them to stop questioning. It is comparable to telling an adult to, during conversation, stop responding with the words, "Yes, but…" (And at this moment some of you are thinking, "But he doesn't know that…")
In this manner, then, is the Kingdom of God available to all of us. Jesus goes beyond the Old Testament idea of God's Chosen People to We are all the Chosen People of God… all that is required of us is that we reflect certain beliefs and attitudes in our daily lives.
Job, despite all of the calamities that befell him, continues to speak of resolute determination and trust in God.
Like Job, I cannot believe that God uses tragedy or misfortune to test us. Life is as life comes, and when we look around us with the eyes of a child we will notice and then embrace the blessings in our lives, regardless of how, and how often, we as adults feel punished.
Amen.
---
Announcements
This week's events and announcements
---
September 30, 2018


By Rev. Juanita Austin
Based on the book of Esther, & Mark 9:38-50
As we reflect on the scriptures this morning, I invite you to take a few moments in silence to recall a difficult decision that you have had to make in your life – A Yes or No decision – could be about a work situation, a relationship, health etc. (you may want to close your eyes, deep breath, get grounded) What was that decision about?… What effect did it have on you?… On others?
Did you seek the advice or the aid of someone else in making the decision? What was that like? What helped? What hindered? Did you pray? If so, what was your prayer?
Are you now at peace with that decision, or are there some `leftovers' to deal with? …
I invite you now to gently lay the memory of that decision down and draw your attention back to this moment in the worship service…. Again, a deep breath in…and let it out
This morning we heard the stories of two women in the book of Esther. Two women that had to make difficult decisions – One No, and one Yes. Each decision had a cost. Each decision had to do with identity. For Vashti, the issue was about her own autonomy and respect – she wasn't just a play toy for the King to show off. She paid the price for keeping her dignity.
For Esther, it had to do with her identity in community and the choice to reveal that she was part of group that was about to be annihilated.
When do we revel in our identity and celebrate it? E.g. Kiss me, I'm Irish! When do we hide our identity? When do we let it show, even if it means risk? Or when do we not – e.g. I received a phone call several years ago in Merritt from a transient looking for a place to stay the night, or some money for a hotel room. The man said, "I'm looking for Rev. Austin – is he there?" This was a moment when I decided not to push my identity. "No HE isn't."
There are times when it takes courage to identify yourself as part of a group. But as the gospel illustrates there are times when holding your identity as the most important thing, gets in the way of ministry, and the wider communion which God calls us to. When the disciples come to Jesus and tell him that they've tried to stop someone from healing in Jesus' name, because he wasn't one of them, they expect affirmation or praise. `Way to go, boys!' but Jesus is not pleased with their George W Bush attitude of, "Yer either with us or yer against us."
Rather he tells his disciples, `If someone isn't actually against us, they are for us.' You can't do something good and powerful in the name of Jesus, and then trash him. The good you do, changes you.
There is no need to look for enemies and people to blame around us. Instead, Jesus urges his disciples then and now, to look within and ask if there are habits or actions of our own which need to be transformed. Are we causing harm to ourselves or others in any way?
Jesus uses some startling and dramatic language to get the point across. If your thoughts or actions cause any one to suffer –cut off your foot, rip out your eye! Good grief! Where's our gentle Jesus, meek and mild!?
I expect Jesus was a pretty quick study when it came to human nature. We don't tend to take tough news seriously unless it really catches us off guard. He doesn't say, `go confess to the priest', or say some `hail Mary's, or `sacrifice a chicken.' It would be too easy to do that and get right back in the rut of whatever harmful thought pattern or behaviour keeps us from taking discipleship seriously. There is courage needed for Yes and No decisions, there is courage needed to let go of harmful prejudices and attitudes and actions – to cut them out of our lives.
Jesus uses the image of salt – a precious commodity, a preservative, and flavour enhancer. Think of how salt brings out the flavour of the foods we eat. We are like salt in that we change the flavour of each day by our thoughts, our words and actions.
Whatever else we use to help us in our decision making, let us not overlook the very obvious and essential gift of prayer – that process of opening to a deeper wisdom, energy and light. Jesus and the disciples were no strangers to prayer. And remember what Esther does? Esther asks everyone to fast and pray for her so she may have the courage to do what she must do.
We are pretty good about asking prayers for others in the congregation, in the community. It is harder to say, Please pray for me – I have a tough decision to make. Or please pray for me, I have to face a medical procedure and I'm really frightened. The other thing Esther did is to commit to pray and fast herself. She built up her spiritual strength to help her be open to God.
At the beginning of my message I asked you to recall a time when you had to make a difficult decision, – a Yes or No decision. What was that like? What helped? What hindered? Did you pray? If so, what was your prayer?
If anyone would like to share anything about that in community, I invite you to do so now…
During the prayers of the people today, we will have an opportunity to pray for ourselves, for our loved ones and even for our perceived enemies in a way that truly blesses everyone.
May we have the courage to do so.
Amen
---
Announcements
This week's events and announcements
---
September 23, 2018


Barry Sale
Once upon a time, a teenaged daughter complained to her father that her life was miserable. She had no friends, there was nothing to do, life was no fun, and her mother hated her. Her life, she said, was miserable, and she didn't know how she could possibly stand it anymore. She was tired of struggling all the time and it seemed that just as soon as one problem was dealt with, another one followed.
Her father, who happened to be a chef, took her into the kitchen. He filled three pots with water and placed each one on high heat. Once the water began to boil, he placed potatoes in one, eggs in the second, and some ground coffee beans into the third.
He let them sit and boil without saying a word. The daughter sat there feeling sorry for herself and moping, wondering what the heck he was doing. After about 20 minutes, he turned off the burners. He took out the potatoes and placed them in a bowl, then did the same for the eggs. Then he poured some of the coffee out into a cup. Finally, he turned to his daughter and asked "well, Honey, what do you see?"
"Potatoes, eggs, and coffee." she replied.
"Look closer," he said, "and touch the potatoes." She did, and felt that they were soft to the touch. Then he asked her to take an egg and break it. She did, and after removing the shell, she had a hard-boiled egg. Finally, he asked her to sip the coffee. She did, and its aromatic smell and rich taste brought a reluctant smile to her face.
"So, what does this all mean?" the daughter asked. The father explained to her that the potatoes, the eggs, and the coffee had each faced the same major adversity – the boiling water.
However, each had reacted differently. The potato went into the pot strong, hard, and unrelenting, but in the boiling water, it became soft and weak. The egg went into the pot fragile, with only a thin outer shell protecting a liquid interior, but in the boiling water, the inside of the egg had become hard and resilient. The ground coffee beans, on the other hand, were unique. After their exposure to the boiling water, they caused that water to change into something new and delicious.
"Which are you?" asked the father. "When adversity knocks on your door, and it always does, how do you respond? Do you get weak and turn to mush? Does the adversity toughen you up on the inside? Do you take the adversity and turn it into something positive? Are you a potato, an egg, or a coffee bean?"
In life, things happen around us, things happen to us, and things happen because of us, but the only thing that matters is what happens within us. Adversity and change affects us all. It's how we respond to that change that strengthens us, softens us, shapes us for the better or the worse, and moulds our characters as we move through our lives.
This morning's Old Testament reading deals with the positive aspects of change. When the words were written, the people of Judah were gradually returning home to Jerusalem and surrounding areas after many years of exile in Babylon. The city and the lands around it were virtually destroyed. Everything had to be rebuilt and reimagined. Isaiah, rather than continuing his oracles of judgement and pessimism that he had been doing during the exile, now switches to a vision of restoration and peace throughout Judah.
He describes a transformation of the old into "a new heaven and a new earth" full of prosperity, joy, health, and peace. This whole new society would be in accordance to God's plan, and would come about as the people forged a whole new relationship with God.
There's a lesson here for us today. The United Church of Canada is making some radical and soul searching moves to change its governance. Every pastoral charge in Canada will be affected. No longer will we have Presbyteries. Conferences will be larger – ours will take in all of BC, most of Alberta, and the Yukon as well. Pastoral charges will be encouraged to form small networks and do more outreach at the local levels. It's a seismic shift from the governance model the church has had for almost the past 100 years, and it's an effort to put more control at the local level and to reverse the trend of having one United Church every week close its doors for good.
Our own congregation also faces a time of change as well. For the past several years our own numbers have been dwindling, and we are reaching a point where we may be unable to sustain our own pastoral charge. We have just recently ended our covenant with our minister – it was not the fit that we had hoped for – so now we will soon be starting the process of finding another pastor. St. Andrew's is currently at a crossroads, a crossroads of change. What we decide to do in the next few months may well determine whether or not we even have a St. Andrew's in the years to come.
Rev. Linda's leaving should be both a warning and an opportunity for us. A warning, because we were not blameless in the parting. We are, whether we like to admit it or not, resistant to change. We do not communicate well; we do not have a well-defined vision of where we want to go and how we want to get there; we follow a governance structure which is partly Board based and partly committee based and which may be inefficient; and we have reached the point where very few of our congregation want to be involved with the current structure. As a group, we seek to avoid conflict, rather than to address situations head on and follow through on the decisions made.
We have an opportunity here too. We are, if nothing else, a people with a strong faith and a sincere commitment to seeing St. Andrew's continue and prosper. We have a deep concern and care for one another. We have a beautiful building – the "Cariboo Cathedral" – we take pride in it and we believe in its importance and relevance for our community. Individually, and in the groups that operate in our church, we have a great deal of strength, energy, and compassion. We have the potential to be so much more than we are at present.
So what do we do? Where do we go from here? I would suggest that before we start looking for a new minister, we do three things:
Review the vision that we have for St. Andrew's. Reconsider and revise it as necessary, and make sure that we all know where it is we are heading.


Look at our church governance model. We have a new one almost ready to go. Is it what we really want? Is there another model which might be better for us? We need to decide how we want to run this church, and then stick to it.


Start thinking "outside the box". It seems clear to me that if we are going to survive as a church, St. Andrew's will have to reinvent itself in one way or another. We need to hear some new ideas, to talk about them, and to see if we can use some or all of them to make lasting changes.
Once we have looked at and addressed these three issues, then we can start searching for a minister who will help us follow our vision, keep to our governance, and explore how to make change happen.
We are on the cusp of new and probably exciting times for the United Church as a whole, and for St. Andrew's in particular. One thing is certain – if we keep on doing the same things in the same way and expecting change to happen, we are on the wrong track. We need to look at ourselves and our community with fresh eyes and with new ideas.
For the next while, we will be a lay-led congregation, just like 100 Mile House and Quesnel. During that time, we can sit back waiting for changes to happen, or we can work to be part of the change process.
Isaac Newton's first Law of Motion states: "Everything continues in a state of rest unless it is compelled to change by forces impressed on it." St. Andrew's can no longer continue in a state of rest.
Let us each use our own talents to strengthen St. Andrew's to find solutions to our problems, and to bring about change and renewal.
May it be so in your life, and in mine.
Amen
---
Announcements
This week's events and announcements
.
.
.
.
.
.
.
.
.
.
.
.
.
.
.
.
.
.
.
.
.
.
.
.
.
.
.