---
---
Sermons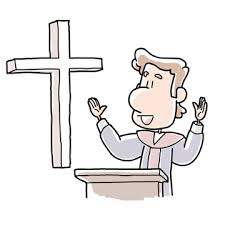 Click on the following sections to find out more information.
Quarterly Message
The quarterly message is found at the beginning of the newsletter.
Sermon
March 24, 2019
March 10, 2019
March 3, 2019
---
March 24, 2019


Rev. Linda Hunter via Together We Worship
Exploring the 5th Gospel
Well, we're now deeply into the season of Lent. This is the third Sunday in the season of Lent. It's a six week season in the church year and it is an opportunity for us. We take this opportunity as we prepare for the events of Holy Week – all the trauma, the drama of that week in the life of Jesus and in the life of us as Christians. We take this six week period as an opportunity for reflection, introspection, an opportunity. Perhaps to read scripture, take long walks and to seek to reconnect with our God and to walk with Jesus as he is making his way around Palestine. Slowly making his way to Jerusalem and all that would occur during Holy Week. So this Lenten season we often – from what I can see in my time of studying the Bible and all the Lectionary readings – we often spend time looking at the book of Isaiah, so the reading's from the book of Isaiah.
The book of Isaiah of course is one of the longest books in the text, in the Hebrew Scriptures. It is a towering piece of work actually. It is revered by our Jewish sisters and brothers. Certainly Christians have looked to Isaiah for much inspiration and in fact some have dubbed it the fifth gospel, there's so much in here that speaks to Christians. Beyond the religious world, it is also beautiful literature. Powerful inspiration sayings that kind of speak to life and our lives.
I want to speak for just a few moments about Isaiah. There's always lots of debate about who wrote the book of Isaiah. That's starting to fall away from scholars – that sense that there were three authors in the book of Isaiah and then there's all these raging debates of who wrote what and in what period. But Walter Brueggemann says that actually not to get caught up in that, but to look at the book of Isaiah as a wonderful prolonged meditation on the centrality of Jerusalem to the life of our Jewish sisters and brothers. All of it is centred on Jerusalem and all the events swirling around in terms of before the exile, the exile, and then the restoration and the post cyclic period. As we look at this as Christians, here's another cautionary thing about the book of Isaiah. Christians tend to misuse the Hebrew Scriptures actually, we tend to read back into them things that we want to have it say to us as Christians that were not intended at all. In fact, when we do this reading back, into these beautiful, venerated, texts for the Jewish people, we can cause difficulties and our Jewish neighbours feel that we in some way, we denigrate their scriptures. For example, just one prime example out of the book of Isaiah, is that sense that it is speaking about Jesus, the Messiah. That is why it has been called the fifth gospel, I suspect. But that's not the case at all. It is speaking about Cyrus the Great, who would ultimately release the Jews from their exile so that they could return to their homeland. Yet we use that sense of the Messiah and we've looked back, read back and therefore we've said "Isaiah's talking about Jesus" and he wasn't at all.
When we read Hebrew Scripture, as Christians with our Christian frame we are wise, perhaps, to sit with the text and to have some fine Jewish person beside us to help us truly read the text and find out what it meant for them in that era, in that culture, in that time and to their religious life. We should always have caution around that kind of thing as Christians, when we're reading back into these revered texts.
So let's get to the text. The lectionary for this third Sunday in Lent, comes from Isaiah 55 and I'll just read a couple of verses for you. Reading from chapter 55, verse 1,
"Ho, everyone who thirsts come to the waters;
and you that have no money,
come, buy and eat!
Come, buy wine and milk
without money and without price.
So why do you spend your money for that which is not bread,
and your labor for that which does not satisfy?
Listen carefully to me, and eat what is good."
I think that Isaiah, again when we look at the inspirational part of it, speaks to me so much about an authentic relationship with God. Seeking to find, in the midst of all the things that are going on around in his world (so much that was going on in his world) but to seek to deepen the relationship with God and to find an authentic relationship with God to set aside those things that – in our life –surround us like having money and status and so many of those things that hem us in and kind of cloud our vision, or serve as static between us and God. Isaiah is encouraging us to eliminate the static as much as we can as human beings and to enter into an authentic relationship with God in which our thirst will be quenched and we will be fed in ways that will enrich the spirit. He is speaking here – for me at least anyway when I read it – he`s speaking of that spiritual food that we need, that helps us to be authentic, that makes us real in our relationship with God.
There`s a wonderful book that I love, it`s my favourite book. No it isn't unknown name or Walter Brueggemann, it comes to us from Margery Williams who wrote The Velveteen Rabbit and it is one of my favourite books. I was introduced to it when my grandchildren were just wee babies and I would read to them and found this beautiful book, The Velveteen Rabbit. When I mentioned about Isaiah asking us to step into a relationship with God that is real, authentic, that is about the deep spiritual nurturing that all of us need, I thought of the Velveteen Rabbit. I'd like to read a wee bit of it for you.
  "Ah, what is real?" asked the rabbit one day.

"Well, real isn't how you are made," said the skin horse "it's a thing that happens to you. When a child loves you for a long, long, long time. Not just to play with, but really loves you, then you become real."

"Does it hurt?" asked the rabbit.

"Well, sometimes." said the skin horse, for he was always very truthful. "When you're real, you don't mind being hurt."

"Does it happen all at once, like being wound up?" he asked "or does it happen bit by bit?"

"Well, it doesn't happen all at once," said the skin horse, "you become. It takes a long time and generally by the time you are real, most of your hair has been rubbed off and your eyes drop out and you get loose in the joints and you look very shabby. But those things don't matter at all because once you are real, you can't ever, ever, ever be ugly. Perhaps except to people who don't understand what it means to be real."
I value the words of Isaiah, because he is encouraging us to be real and authentic in our relationship with God. He inspires us to think about things in a way that is very cluttered often. Sometimes the greatest wisdom that comes to me in my life, comes to me from my grandchildren who are growing every day and observing their world, and yet they are still uncluttered. Not that they don't see some of the things that are going on in the world, but they don't let it clutter their windscreen or obscure their windscreen. They are still able to have an authentic, real relationship with the environment. My youngest grandson (he's twelve now) at the school that he is at has started a project where they do not use plastic straws at all, anywhere in the school. I went to the principal and talked to the principal about that. I said, could we do without plastic straws for our drinks? This project kind of developed and away he went with it. One small little plastic straw one day when we were at McDonald's he said, I don't think I need to use a straw. So it is the small things and that sense of being connected to the world, to other people, caring about other people and certainly in the season of Lent for us to make real our relationship with God.
May your Lenten journey be rich and filled with those God moments that help you clear your windscreen and get real.
Amen.
---
Announcements
This week's events and announcements
---
March 10, 2019
By Barry Sale
A Lenten Reflection
Well, here we are in the church season of Lent. Today's scripture from Luke sets the tone for this season. The temptation of Jesus takes us on a spiritual journey into the wilderness, a journey which ends on a black Friday in Jerusalem with a gruesome crucifixion. During this season of Lent, Christians everywhere have the opportunity to recall this journey where the forces of evil try to trip up Jesus in every possible way, but Jesus triumphs over that evil.
Lent is a big part of the rich history of the Christian Church. It dates back to the third century AD, and it began as just a 40 hour fast of preparation for those believers who were going to be baptized on Easter Sunday. This 40 hour period coincided with the belief that Jesus spent 40 hours in the tomb.
As an aside, the number 40 is mentioned no less than 146 times in scripture. It generally symbolizes a period of testing, trial, or probation. Some of the more notable "40's" were:
Moses lived 40 years in Egypt and spent 40 years wandering in the wilderness with the people of Israel.
The Great flood was caused when God had it rain for 40 days and 40 nights.
The first three kings of Israel, Saul, David, and Solomon, each ruled for 40 years.
Elijah fasted for 40 days at Mount Horeb.
Moses was on Mt. Sinai for 40 days and nights receiving God's laws.
Over the years, the Lenten fasting period was expanded to include not only those who were about to be baptized, but all of the faithful, and it was lengthened. The church finally settled on a 40 day Lenten fast, beginning on Ash Wednesday and concluding on the Saturday before Easter. This 40 day period excluded Sundays, since each Sunday was considered a "mini Easter" a weekly reminder of the Resurrection.
The day before Ash Wednesday became known as Shrove Tuesday. To "shrove" or to "shrive" means to make a confession and to obtain absolution for oneself. The Tuesday before the Lenten fast became one where you went to church to confess all your shortcomings, to pray for forgiveness, and then to feast mightily to stock up for the 40 days of fasting to come. The French really took to this tradition. The big feast became known as Mardi Gras – literally "Fat Tuesday" and this celebration still continues in many French speaking areas today.
Ash Wednesday, on the other hand, was the first day of a very sombre period in the church year. Somehow the tradition began of dressing in sack cloth and covering the body in ashes. Thus the name Ash Wednesday. Many churches still use ashes in their litanies on this day, often making the sign of the cross with ashes on the foreheads or hands of the faithful.
So the number 40 was chosen for its significance in the Bible, most notably that Jesus fasted in the wilderness for 40 days. That story of Jesus' 40 day trial in the desert at the beginning of his ministry is the traditional gospel reading for the first Sunday of Lent each year.
Today, of course, very few Christians observe a 40 day fast. Instead, Lent has become a period of introspection and self-evaluation. People tend to spend more time in prayer, Bible study, and personal or private meditation and reflection. Often, people will "give up something" for Lent, or "take on" a discipline or activity. Many churches take special offerings for hunger and world development during this season. Lent's liturgical colour is purple, a colour associated from ancient times with repentance.
Some people have likened the season of Lent to a "wilderness time" which reminds us of other biblical wanderings and times of trial and repentance.
That's what Lent is all about to the Christian Church, but what about you? What does Lent mean to you personally?
Lent can mean a variety of things. It can be a time of reflection and self-examination as well as a time for inner healing. We can look back to the times we have fallen into the snares and traps we should have avoided along the way. We can examine our attitudes, our ways of responding, and we can root out such things as resentment and bitterness. The Lenten season is a time to examine those areas which have brought failure and disappointment. It's also a time for hope, hope that God is there for us, and He will guide us on our spiritual journey.
Today's gospel reading is all about temptation. One of the focuses of the Lenten season is resisting temptation. There have been all sorts of noteworthy quotations about temptation.
Flip Wilson: "The Devil made me do it the first time, but ever since then, I've been doing it on my own."
Sam Levenson: "Lead us not into temptation. Just tell us where it is, and we'll find it."
Oscar Wilde: "I wouldn't be tempted if temptation weren't so tempting."
Or the story about the little boy who desperately wanted a new bicycle. His plan was to save his quarters, loonies and toonies until he finally had enough to buy a new ten-speed. Each night he asked God to help him save his money. He prayed "Dear Lord, please help me save my money for a new bike, and please Lord, don't let the ice cream truck come down the street again tomorrow."
We all deal with temptation, and we know that temptation always seems to find us, usually at inopportune times. Luke's gospel reading this morning describes the three temptations of Christ – first to turn stones to bread and feed himself; second to give him authority and dominion over all the earth; and third to test the power of God. This Bible passage is quite metaphoric, with all sorts of symbolism in it as well. First of all, the desert, or the wilderness is a place of harshness and trial. It's a place which is very likely to bring out the worst (or the best) in people. Secondly, Jesus, or anyone else for that matter, after 40 days without food and with very little water, would be physically weak, mentally drained, and spiritually battered. I don't know if the devil actually appeared or if the whole thing was a hallucination, but the temptations must have seemed very real at the time.
The first one dealt with physical need. "Turn the stones to loaves of bread and eat." Jesus showed the strength and willpower to resist not trusting in God saying "Man does not live by bread alone." He was willing to wait patiently for God to provide.
The second one dealt with recognizing the power of God. "Just worship me and all this power and wealth will be yours." Jesus responded "Worship only the Lord Your God and serve only Him." He showed his unwavering commitment to God and his relationship to Him.
The third temptation dealt with believing in God and not questioning His authority. "Jump. God will order His angels to save you." and Jesus replied "Do not put the Lord God to the test." Even when his physical safety was at risk, Jesus showed a recognition and deep appreciation of the power of God.
These three temptations were symbolic of the kinds of temptations that all humans face. Spiritual and physical need, faith and belief in God, and turning away from the seduction of evil. Jesus' responses to the temptations provide us all with a template for how we should react when faced with similar situations where we are tempted to make wrong choices.
Back to a story about our little boy. This young man was in the grocery store with his mom. He just happened to be standing next to a shelf of chocolate chip cookies, upon which was an open box. The store manager spotted him and said.
"Son, what are you up to?"
"Nothing!" replied the boy.
"Nothing?" questioned the grocer, "Well it sure looks to me like you were trying to take a cookie."
"Well, you're wrong mister. I'm trying NOT to!"
Lent is a wilderness time, but wilderness times can be positive, fulfilling times too. In the Bible, the 40 years that the Israelites wandered in the wilderness formed them as a people and a nation. The wilderness time that John the Baptist experienced paved the way for the ministry of Jesus. The wilderness time of Jesus' ministry saw many miracles accomplished, including the feeding of the multitudes.
Even though today's gospel passage focuses on the temptations of Jesus, it is very important to note that Jesus was strengthened by this wilderness time. Lent too can be a time, not so much to focus on guilt and shame, but to work on strengthening ourselves to resist temptation and address our shortcomings. It can also be a time to grow in our faith, to celebrate God's presence, and to prepare for the coming of Good Friday and the Easter miracle.
Lent offers us the opportunity to slow down, to enter our own wilderness, to reflect, pray, and find renewal in the presence of God. May it be so in your life, and in mine.
Amen.
---
Announcements
This week's events and announcements
---
March 3, 2019


By Brenda Watt
Via Together We Worship
In today's scripture reading from Luke we hear the story of Jesus and three of his disciples trying to get away from it all to pray. They needed spiritual engagement and support. According to commentators, Jesus' popularity was diminishing, his enemies were closing in and in addition, Jesus was foretelling a time of danger and suffering in the immediate future both for him and for his disciples. All of which was to culminate in his violent death.
It is understandable then that Jesus' spirit and that of his disciples was troubled even a little. They needed a time and a place that would inspire greater confidence in themselves. A private time away where they could find solitude, where they could pray and to reclaim themselves and their connection to the Holy. So perhaps we can imagine the sense of burden they were carrying. We heard how Jesus went up the mountain with one demeanor and came down with another. Not only was he transfigured, but we learned that he was not alone. He was accompanied by his Hebrew scripture or Old Testament heroes Moses and Elijah. His face was glowing, and his clothes were dazzling white. He was immersed in clouds when he heard a voice that said "This is my son, the Chosen." Or in another translation, "This is my son, the Beloved, Listen to him."
The story of transfiguration is significant within the Christian story. One that has been considered, reflected upon, and debated by scholars throughout our history. They wonder which mountain Jesus and the disciples climbed. Its location, the number of days six, seven or eight and even the name of the Hebrew hero – was it Elijah or Elias – I guess it depends on the translation. By the time I was done with their scholarly unpacking, and I say very respectfully, I was left wondering – what does all of this mean to me and to you.
I'd like to start with the definition of transfiguration: a change of form or appearance into a beautiful or spiritual state; a metamorphosis; an exalting, glorifying or spiritual change. Some synonyms include: changeover, conversion, transformation.
Have you ever had your own transfiguration experience? Have you ever had what we call a mountaintop experience, where you go up as one type of person and then come down somewhat differently? I hope you have. We tend to think that if it happens to Jesus it could never happen to us or me. And yet, within my own understanding and experience of faith, it can happen even to us. We can have our own holy moment times when we truly do feel communion with the Spirit, with God and with the Holy and we are transformed. We can't explain the experience easily, it is often a 'you had to be there' moment that others may not get, or even choose or care to understand. I'd like to share one of my own experiences.
I was in my mid-thirties and feeling very unhappy with my life and especially with my relationship. I was not feeling fulfilled, and there was a very strong disconnect between me being a person of faith and that of my partner. We were not on the same page at all. I was restless and searching for answers and hopefully for some resolution. During a particularly isolating time, in the middle of the night, I heard a distinct message that said "I love you." It woke me up, it was so clear. I got up out of bed carrying this message in my soul and went outside onto the deck. I sat on the stairs with my feet buried in the grass and was overwhelmed by my senses. I felt embraced by the wind like a hug. The stars sparkled in the sky like they were meant just for me. I touched the petals on the flowers and they felt like velvet. Even the deck boards felt alive. The cat who was not very friendly or easy to be around even seemed lovable and responsive. My fingers felt electrified and the environment felt magical. I was in awe of the experience like nothing I had ever felt before and it moved me deeply. I felt cherished, assured and especially loved, even to this day.
Several years later, I took a course at the graduate level in Mysticism and learned about the stories of many mystics from many different faith traditions describing their experiences of communion with the holy. Their experiences were magical and anchored them in their faith and throughout their journeys. And while I may not have had a shining face and though my clothes may not have become sparkling white, I felt that I had been personally and spiritually transformed or even transfigured. Most importantly, I have recalled that experience and drawn from it regularly – a reminder of who I am and especially of whose I am.
Life is difficult. Jesus knew that as much as anyone. But He continued on His journey, or path or call anyway. As we move into this season of Lent, we will hear biblical accounts of how the temptations of life can appear to seduce us and move us away from our spiritual practices, expectations and paths. Jesus always knew what He needed to do to get away from it all so He could pray, engage in some self-reflection, to commune with God and then stay on His path away from the many things that were tempting and seductive. When He did these things, He was stronger and better prepared to continue on his journey despite the challenges, obstacles and even the darkness. He did the work.
We are all called to do the same. To reflect, to learn, to teach, to model with others, to pray and especially to step away from the demands of life and living so that we too might listen for, and to, the Spirit. So we might get our heads out of the clouds that not only block our vision but surround us in darkness and burden. In our time of reflection, we might ask are we willing to give ourselves permission to go to the mountain? To be receptive, to find ourselves closer to God, more determined in our faith and more open to communion with the holy. Will we allow ourselves to be exalted, glorified and spiritually changed? We hear in today's scripture reference to Jesus' own baptism. It is recorded that on that day that Jesus was baptized, the heavens opened up and God was heard to say "This is my Beloved with whom I am well pleased."
We too have been baptized. We need to remember these milestones on our journey, those holy moments when God is with us speaking and affirming who we are and whose we are. Hopefully then, we will confirm for ourselves that we are never alone on our journey. We have our own biblical heroes to teach us and guide us along the way. At times, some of the companions that surround us will be asleep to the things that are going on within us. They may not be paying attention and may not understand what we are about. They may not support us in our journey. Not because they are trying to stop us or even hurt us, but they just don't get it. Not much different than Jesus and his disciples. And despite their being asleep, we do it anyway. We hope that they will wake up to witness our transfiguration.
Can we be inspired when we hear this transfiguration story about Jesus and can we also wonder? Do we dare to believe in a transfiguration story for ourselves? Are we willing to open ourselves up, to listen when God says to us "This is my beloved with whom I am well pleased" not just any old pleased, but well pleased, chosen.
When we believe, really believe that God loves us, we too can have our own mountaintop experience. One that holds us in love and warmth like that of a hug. When we believe that we are beautifully created and crafted by a God of love, then we also believe in our God-given gifts and the light that radiates from us in combination with our gifts is like that of a crystal when we let the light of our transformation shine we light up the lives of others in the world with all of the colours of the rainbow. This is God's call for each and every one of us, we are indeed precious. May we live it out as we are intended, in a beautiful spiritual state that lights up everyone around us. May we claim the transfiguration story for ourselves and for others. God's love for us, which is unconditional and everlasting, surrounds us and invites us to be who we have always been called to be in all of our glory. May we choose mountaintops over temptations. May we recognize the transformation taking place in our lives and in others. May we glow, even just a little, from our special mountaintop and transfiguration moments.
This is a great gift. God's gift to us for now and always. May we hold these moments close when we need to and then give them away to others with generosity, gratitude and love so that others may be transformed.
We say thank you Holy One.
Amen
---
Announcements
This week's events and announcements
.
.
.
.
.
.
.
.
.
.
.
.
.
.
.
.
.
.
.
.
.
.
.
.
.
.
.