---
---
Sermons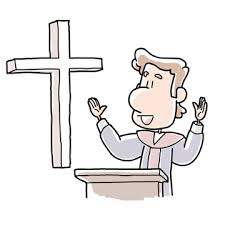 Click on the following sections to find out more information.
Quarterly Message
The quarterly message is found at the beginning of the newsletter.
Sermon
January 20, 2019
January 13, 2019
December 16, 2018
---
January 20, 2019


John Christoffersen
Mary's Christmas… An A-Ha Moment
based on John 1:14-18 and the writing of Philip Yancey.
Now that the Christmas gifts have been opened, the gift givers thanked, the celebratory meals of the season prepared and consumed, and the Christmas decorations returned to their boxes and bubble wrap for another year, let us allow the reflections of Christmas past to give us opportunity to think… to ponder the Christ in Christmas and the God that led us to celebrate that day.
Until I reread the Gospel of John with the writings of the author Philip Yancey, I thought Christianity to be a religion of Easter moreso than Christmas. After all, Christmas is simply the birth of a child… happens all the time all over the Earth.
Christmas.
Sure, you have angels, but I never believed that the words shared between Mary and Joseph before, during, and after the birth of Jesus flitted between the themes of goodwill to mankind, good cheer between friends and family, or any other warm homespun sentiment we find on our Christmas cards.
No, Mary and Joseph lived the example that the work of God can come with two edges: great joy and great pain. As you heard in the reading from Luke, Mary accepted them both, regardless of the personal cost.
In that corner of Caesar Augustus' empire, the birth of a baby named Jesus was overlooked by the chroniclers of the day… no recognition of the birth of a new and different kind of world order.
Hmmm… so if Christmas is God revealing himself to us through the birth of Jesus, what does the first Christmas teach us about God?
God Is Able To Be Humble. The God who came to Earth came not in a roaring whirlwind, a raging fire, or some other awe-inspiring event that would have brought us to our knees, begging for mercy while making promise after promise. No. God shrank to the size of a newborn. Jesus, at his birth, who depended on a teenager for shelter and food, taught us that God can also be small.

Jesus the King is born… but he has no palace or entourage… no attendants and nowhere to lay a newborn king but a feed trough. There may have been more animal than human witnesses to this birth.

And how quietly was God's gift to us given. Even the spectacle of the sky grown luminous with angels was seen only by shepherds… we do not even have a record of their names.

Shepherds, who had such a poor reputation that proper Jews restricted them to the outer courtyards of the temple.

God Is Approachable. In Jesus, God found a way of relating to humans that did not involve fear. No more sacrifices by humans in attempting to appease, no more walling off part of the inner sanctum to separate God from his people, no more shrinking away from pronouncing or spelling his name… no more fear.

Instead, we are presented with a newborn. What can be less fearful than a newborn? Those of you who are parents know that it is the related changes to your life and the responsibilities associated with bringing a new life into your family that constrict the throat, leave the mouth dry, and lead to much head scratching as well as sleepless nights. If there is fear it is more associated with your intrinsic fear of failing to live up to our duty in raising a child.

We know that continuous fear has never worked very well as the only way to live in a relationship. Fear leaves a gulf between people as well as between people and their god. Jesus is the space between God and humanity, changing our focus from the gap to the connection.

God Has Courage. It took courage for God to lay aside power and glory and take a place among humans, some of whom would greet his son with haughtiness and skepticism.
God saw his son born into a world that he knew would give both Father and Son reason to weep.
"AWAY IN A MANGER" seems to me too sanitized a version of what happened that night. "THE LITTLE LORD JESUS NO CRYING HE MAKES"… Check the APGAR number again, please.
On the other hand, "OH LITTLE TOWN OF BETHLEHEM" seems as profound and truthful today as it was all those years ago. "THE HOPES AND FEARS OF ALL THE YEARS DO REST ON THEE TONIGHT."
Jesus inherits the courage of the Creator, and he lives it until the last day of his life.
I now see Christmas in a different light. I believe that we live in two worlds. One world consists of hills and lakes and stables and shepherds. The other world consists of angels and something we call heaven and hell.
One night, these two worlds came together. God, who knows no boundaries, took on the confines of the body of a baby and the restraints of mortality.
Therefore, we can see Jesus not only as an infant but also in the context of eternity. Jesus is God, Jesus will exist forever, and Jesus took on human flesh to display God's glory and offer God's grace to mankind.
Jesus is our bridge between the eternal and the everyday, the spiritual and the human, the natural and the supernatural. He is divine, yet on that Christmas he became human to experience life through human eyes. As we follow him, we experience the life that he gives.
Amen
---
Announcements
This week's events and announcements
---
January 13, 2019
By Barry Sale
The baptism of Jesus
Today is the first Sunday after Epiphany, and is also known as the Baptism of Jesus Sunday. In the Gospel reading, we heard about the power of God and His amazing gift of the Holy Spirit. The voice from heaven, the Holy Spirit and the light were all signs used to confirm Jesus' identity as God's son – the fulfillment of all God's promises. As Christians, we believe that the sacrament of Baptism unites us with Jesus and requires us to work towards the implementation of God's plan for our world.
I quite like the story of Jesus' Baptism. I especially like the figure of John the Baptist. What a character! Camel's hair skins held together with a leather belt. A wild, unkempt appearance. Grasshoppers dipped in honey for a sweet and crunchy meal. Saying the morally right thing at the socially wrong time. Calling the people who came to hear him preach a nest of vipers. Insulting them and then calling upon them to repent.
In spite of his strange appearance and less than friendly speaking style, he baptized thousands of people who were looking for a new start and a better life. He also spread the good news that God cared for this planet and was sending a Saviour.
Although John didn't really care what people thought of him, he never seemed to be at a loss for words. But there was one time in his ministry when he seems to have been really surprised. That was when Jesus himself came to be baptized. We are told in Matthew's gospel that John tried to stop Him, saying "I need to be baptized by You, and do You come to me?" John was Jesus' cousin and he knew that Jesus was sinless. Since baptism was for sinners, John felt that he himself was in need of God's love and forgiveness. He didn't think he had any right to baptize Jesus. It made much more sense to him that it be the other way around.
It's true that Jesus did not have to be baptized. He chose to do so to provide humanity with a symbol. In fact, Jesus' baptism is full of symbolism.
Have you ever heard of the TenBoom family? They were a Dutch Christian family, the grandfather, Wilhelm TenBoom, started a weekly prayer group in 1844 in the city of Haarlem, near Amsterdam. The group included Christians and Jews, and amazingly, it continued uninterrupted for 100 years until 1944, when the TenBoom family were sent to a concentration camp for hiding Jews in their home. Wilhelm's son, Casper was a hero to the Dutch Jews. When they were forced to wear the Judean Star, Casper lined up to receive one too. He wore it to identify himself with the people with whom he and his family had been working and praying all those years. He didn't have to wear the Star, but he chose to do so. He was prepared to be so totally and completely identified with the Jewish people that he was willing to subject himself to the same humiliation and persecution that they were facing. That was love, commitment and bravery in action.
In the same way, Jesus did not have to be baptized, but he chose to do so to identify with the people he loved and cared for. He was showing them (and us) that he was one of us with the same wants, needs and fears as the rest of us. Jesus was showing that he was human.
All through Luke's Gospel, in everything Jesus does, the Holy Spirit is there. Luke writes that after Jesus is baptized, "the heaven was opened and the Holy Spirit descended on him in bodily form like a dove."
The symbolism here is unmistakable – Jesus is the one who God has ordained to show the way. And just in case someone in the crowd can't figure it out, God's voice is heard saying "You are my beloved Son, in whom I am most pleased."
So, Jesus' baptism marks the start of His ministry here on earth. Through that baptism, God reveals Jesus to the world. John the Baptist's ministry ends, and Jesus' begins. Jesus is chosen by God, empowered by the Spirit, and setting forth on a life of servitude, humility, and grace.
Yes, Jesus' baptism was a special event. In the same way, our own baptisms should be special. Here's another story. One night, a wife found her husband standing over their infant's crib. As she watched him, looking down at their very first child, she saw on his face a mixture of emotions – disbelief, delight, amazement, skepticism, and enchantment.
Touched by this unusual display, and the deep emotions it aroused, with eyes glistening, she slipped her arm around her husband. "A penny for your thoughts." she said. "It's amazing," he replied, "it is just amazing! I just don't see how anybody could produce a crib like that for only $89.95!"
Now doesn't that sound just like a man? Here lay one of the greatest miracles in God's creation, and all the father saw was the crib. He didn't see what lay within. But he isn't unique. Many times people look at God's handiwork and they only see the outside manifestations, not the miracle that lies within.
In Jesus' baptism, God was making sure that the awe, the importance, the miracle of Jesus' presence on earth could not be missed. And it wasn't. Not by the people who were there; not by the gospel writers who described the moment; and not by the early church people who made baptism one of the holy sacraments of the Christian faith.
Now, 2000+ years later, we need to keep working so that we do not lose sight of the significance of Jesus' baptism, or of our own baptism for that matter. We need to remember that God's Holy Spirit is with us to provide a much needed light to guide our way through the darkness of our lives, and that Spirit comes to us through baptism.
We are in the Epiphany season, where we emphasize the light of Christ, the light symbolized by the fire of the Holy Spirit which shines in the darkness of our lives. A story is told that in a certain village in Europe, several centuries ago, a nobleman was considering what kind of a legacy he should leave the townspeople. He decided to build a church. The building plans for the church were kept secret. When the church was completed, the people gathered and they marvelled at the church's beauty and completeness. But after a while, some noticed that there were no lamps, and they began asking "How will the church be lit?"
Without answering, the nobleman pointed to some brackets on the wall, and then he gave to each family a lamp to be carried into the church each time there was a worship service, and to be hung on the wall. "Each time you are here, the area where you are seated will be lighted," the nobleman explained. "Each time you are not here, that area will be unlit. Whenever you are not with us in this church, some part of God's house will be dark."
Think about a candle for a moment. A candle loses none of its light in lighting another candle. In fact, it gains, because now there are two candles to lighten the darkness. Each light gives strength and support to the other. Similarly, each soul, each person in the body of Christ gives strength, courage, faith, and hope to others as they negotiate their way through the darkness of this world. And unlike the church candles in my homily today, we must be prepared to share that light with the rest of the world. That's the symbolism of the Christ candle that we light every Sunday.
Baptism is a unique event which brings the light of Christ to our lives. It began with Jesus himself choosing to be baptized to show us that he too faced the same ups and downs in life that we all do. Christ's baptism tells us to identify with each other and to be responsible for each other. His baptism was a light of hope and strength for those who are believers and for all those who are still searching.
May the light of Christ shine in your life, and in mine.
Amen.
---
Announcements
This week's events and announcements
---
December 16, 2018


By Barry Sale
Advent is upon us
Well, folks, here we are, with only nine more shopping days left until Christmas. Are you ready? Are you prepared? Christmas is a special time for families, and especially for young children. As you all know, I am the proud grandfather of two four year olds. It is truly amazing to see their sense of wonder and excitement as they get ready for Christmas. In them, I see the same kind of enthusiasm and expectation that I saw in my own two boys more than 35 years ago. Time certainly has a habit of flying by, doesn't it?
Children have a way of being pretty direct. As an example, here are some real letters written to Santa Claus by youngsters:
Dear Santa Claus,
Last year you didn't leave me anything good. Also, the year before you didn't leave me anything good. This is your last chance.

Dear Santa,
In my house there are three little boys. There is Richard. He is two. There is Jeffry. He is four. There is Norman. He is seven. Richard is good sometimes. Jeffry is good sometimes. Norman is good all the time. I am Norman.

Dear Santa,
It's Claire again, but I'm writing for my seven year old brother named Mitch. He wants a binder and a binder hole puncher, (I want a hole puncher too) and a skateboard. Mitch is very kind hearted but he has a bad temper. He also writes messy and doesn't like to read, so don't give the skateboard to him.
Not only children think about the coming of Christmas. We all do. We talk about preparing for the holidays. It's not only buying Christmas presents, but there is also all the decorating, menu planning, shopping, food preparation, housecleaning, wrapping presents, writing and mailing Christmas cards, travel plans, and much more. No wonder people get so stressed out over the Christmas season.
In the life of the church, we also have some preparation to do. I'm not just referring to putting up a Christmas tree, a gift tree, and decorating the foyer and the sanctuary. This is the season of Advent, and we as Christians should be preparing once again for Jesus' coming among us. We should be re-examining our lives and also doing a little "spiritual housecleaning".
That's what this morning's gospel reading is all about. In it, we hear the call of John the Baptist to "Prepare the way of the Lord".
No matter how you cut it, John was not your average preacher. He was gaunt, unshaven, long haired, unwashed, clothed in animal skins, and unkempt. He lived on a diet of locusts and honey. He probably smelled bad and didn't brush his teeth.
And his sermons. Well, let's just say that he didn't sugar coat anything. He calls the crowd a nest of snakes. He accuses them of being there to escape God's punishment, and he tells them that they will be cut down like a tree that does not bear good fruit and thrown onto a fire to burn.
Perhaps he did this to scare the people, or to shake them from their complacency, or to wake them up to what was going on around them – but for whatever reason, it seemed to work. The crowd asks "Okay, what should we do then? How can we live out this new life that you are telling us about?"
John challenged the people to let go – to free their hearts and their lives from those things that weigh them down. He encouraged them to be generous with their time and their possessions. "Whoever has two coats must share with anyone who has none; and whoever has food must do likewise." Even the tax collectors and soldiers were listening to John. Remember that tax collectors were considered to be outsiders because of their profession, which required them to have alliances with the Roman government. The soldiers were not considered to be part of God's family either because they were all Roman citizens, with allegiance to the Emperor instead of God. But here are these two groups of outsiders asking John how they too can prepare themselves for the coming of the Messiah.
John did not turn them away. Instead, he invited them to lead a life of repentance. His words reveal a wonderful truth – that in God's kingdom, there is room for everyone. To the tax collectors John says to be fair in their practice and to deal honestly in their business. To the soldiers, John says "don't resort to threats and extortion to get your way and to line your pockets. Go about your business with dignity, justice, and integrity." To everyone, John says "Be satisfied with what you have. Don't think that possessions or power can make you more important in God's eyes." John tells them (and us) to live with an attitude of gratitude, giving thanks for all things, even when we can't always see the hidden blessing they may contain.
John the Baptist never knew the Apostle Paul, who came along several years later, but their message was certainly similar. In the epistle reading today, Paul is writing from a prison cell to the church at Philippi in the Roman province of Macedonia. Paul urges the Christians there to seek God's will for their lives and to find joy in God always, even when facing trials and struggles. Even though he is in prison, Paul's words and thoughts are filled with happiness rather than despair. Because of his unshakeable faith in Christ, Paul is able to find the positive in his life, and his letter if filled with cheer, optimism and encouragement. The whole letter to the Philippians can be summed up in the words "Christ is coming and I can't wait!"
The coming of the Lord is a source of awesome joy for John the Baptist as well. he states "Someone is coming who is much greater than I am. I am not worthy enough even to untie his sandals. He will baptize you with the Holy Spirit and with fire. He will thresh out all the grain and gather the wheat into his barn, but he will burn the chaff in a never ending fire."
This image is not intended to be seen as the sending of some people to heaven and others to hell. It's not an illustration of good people versus evil people. Rather, the image is one of good news. Any grain farmer will tell you that you can't have wheat without chaff, and you can't have chaff without wheat. They are both a part of the same plant. One part is useful, the other is not. So, in our lives, the "chaff" is those by-products of our good intentions; those things that weigh us down; those thorns that prick our flesh and keep us from doing the good that we are called by God to do. The chaff includes all those things that John the Baptist tells us to let go.
What John is telling us, and what Advent is all about, is that the coming of Jesus will see the chaff falling away and the end of suffering. That's the good news. The coming of Christ will change everything!
A story is told about a wise and good king who once ruled in Persia. He loved his people. He wanted to know how they lived. He wanted to know their hardships. Often, he would dress in the clothes of a working man or a beggar, and he would go into the homes of the poor. No one who he visited knew that he was their king. One time, he visited a very poor man who lived in a cellar. The king ate coarse food that the poor man ate. He spoke cheerful and kind words to the man. Then he left. Later, the king visited the poor man again and he disclosed his identity, saying "I am your king!" The king thought for sure that the poor man would ask him for some gift or favour, but he didn't. Instead, he said "You left your palace and your comfort to visit me in this dark, dreary place. You ate the same food I ate. You brought joy to my heart! To others you have given your rich gifts. To me you have given me the best gift of all – you gave yourself!"
In Jesus, God gives us his greatest gift – Himself. Paul calls it the "unspeakable gift". It's a gift of love, of peace, and of joy. Unfortunately, in our society, instead of living our lives with that love, peace and joy, most people live lives of quiet desperation, filled with fear and worry.
The American poet, Henry Wadsworth Longfellow, expressed the hopelessness and clouds that hang over many at Christmas time. In his poem "Christmas Bells," he wrote:
"And in despair I bowed my head.
There is no peace on earth I said.
For hate is strong, and mocks the song
Of peace on earth, good will to men."
But with the coming of Jesus, we have the ultimate reminder of why we, as believers, should be optimistic. Paul tells us "Don't be anxious about anything, but with a thankful heart, ask God for what you need. He then goes on to say: If you focus on the blessings of God, whatever is true, noble, right, pure lovely or honourable – these things will bring you a joy filled life.
A Charlie Brown comic strip shows Charlie Brown sitting on a bean bag watching TV, when Lucy walks over to him and says "Get up! I want to sit on that bean bag." Charlie Brown doesn't move, but says "Remember last year when we were all sitting around the Christmas tree opening our presents? That's when you said it." Lucy asks "That's when I said what?" Charlie Brown responds "What you said was beautiful. 'Why do we have to be nice to each other only at Christmas? Why can't we be nice to each other every day?'" Lucy sighs and says "You drive me crazy!" Charlie Brown then says "Joy to the world!"
I hope each of you find peace and joy in this Advent Season. May it be so in your life, and also in mine.
Amen
---
Announcements
This week's events and announcements
.
.
.
.
.
.
.
.
.
.
.
.
.
.
.
.
.
.
.
.
.
.
.
.
.
.
.