---
---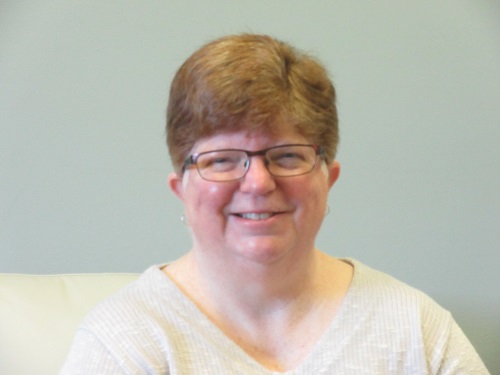 Covid-19 update March 19, 2020
---
Moderator's worship service for March 22, 2020.
Links to other live services online right across Canada are found here.
---
---
---
Opening Prayer
God of courage and determination,
strengthen us when we stumble.
Proclaim to us today your words of hope.
God of comfort and compassion,
sustain us in times of trial.
Share with us your words of peace.
God of loyalty and faithfulness,
guide us to know your path for us.
Inspire us today through your words of love.
Amen.

Written by Gill Le Fevre.
Gathering, Lent/Easter 2020, page 33.
Used with permission.
---
Week 2 Message March 27, 2020
---
Office email changed with the switch of internet service at the church. The initial email was incorrect it should have been: secretary1.saucwl@outlook.com
Change the information in your contact, so you send emails to the correct address.
---
Nancy's Test Message March 22, 2020
Nancy sent everyone an email this morning using her newly created congregational email contact list, taking email addresses from the alphabetical mailing and email list.
If you didn't get her email and want to be on her congregational contact list, please email her at minister.saucwl@outlook.com and let her know to add you.
With gratitude and thanksgiving.
Rev. Nancy Colton
---
Covid-19 Update of March 19, 2020
Dear friends, members, adherents, and friends of St. Andrew's United Church Williams Lake
Now that I have all your email contacts in a list I can send a message to all of you by blind carbon copy so I'm not sharing your personal email addresses without your permission. This is good news and I am pleased.
I was - and still am - in the midst of making pastoral phone calls to each of you, to say "hi", check in and see how you're doing in the midst of everything this COVID-19 business has imposed on us all, share some information from the Board meeting Tuesday, and provide the latest updates.
Some of you I've already spoken to this week, and I'll keep calling and make my way through my list.
For those I haven't met yet, I'm Nancy, the new minister here. I'm looking forward to meeting you.
The Board met on Tuesday, March 17. We had a good meeting and made some important decisions about St. Andrew's United Church's response to the pandemic. Part of the point of my calls was to let you know what's happening. I'll switch to an email so I can get all of you at once.
Here's what's happening:
WORSHIP

worship is suspended until April 15. The Board will meet again on the 14th and we'll review that decision taking into account current information at that time.

ST. ANDREW'S BUILDING

is closed to ALL current rentals and ALL catering related to rentals is cancelled
is closed to the public, "soft closed" to the congregation (that will be explained below)

CHURCH COORDINATOR'S OFFICE and the MINISTER'S OFFICE

will be open Tuesday to Friday from about 9:15 to 3:00 daily (subject to unexpected change)
will be staffed
the office coordinator is out of the office on a family matter until next week and in light of COVID-19 protocols no-one will be called in to cover her desk

in the meantime, for church coordinator things you can ask Nancy

MESSAGE ON THE OFFICE PHONE AND IN-COMING MESSAGES

we'll keep the message on the office phone as updated as possible daily including contact information in case of a pastoral emergency
we'll aim to respond to messages left on the machine within 24 hours
messages will be checked once daily when the office is closed

PASTORAL CARE

a plan is in the works for pastoral care - it will be all the more important to stay connected with each other even when we're not meeting for worship and other church groups

The CHURCH SANCTUARY

is open for individual members of the congregation, or VERY small groups (2-4 people) to come and sit in prayer or silence during office hours

NEED HELP WITH GROCERIES OR SUCH?

if you or someone you know needs help getting groceries or such, give the office a call and we can connect you with some folks who are willing to help

THE DROP BOX BY THE MAIN FRONT DOORS

is gone from the wall - it had to come down for the siding project which is under way

you should have seen the wasp nest and a mud something or other, wasp like creature's nest - the young man who took the box down brought the nest in to show me - it was very cool (he told me the name of the bug but I forget now what he said

FINANCIAL SUPPORT/OFFERINGS

your loving financial support and your offerings are still important and much appreciated
please consider mailing your offerings to the office, signing up for PAR if you're not already on PAR, using post dated cheques, or dropping your offering off when the office is open

MOST OF ALL

I want you to know that I'm thinking of you and you're in my prayers, and you're in the thoughts and prayers of the Board

The other thing to know

all is subject to unexpected change and/or change on short notice - everything is unpredictable and very fluid with the ongoing pandemic interrupting and shifting everything. These really are unprecedented times

AND FINALLY - A WORD OF HOPE

in time "all will be well, all manner of things shall be well"; we'll get through this TOGETHER; we are not alone, God is with us, and as Isaiah says (Songs for a Gospel People, "I will never forget you, my people", # 71):

"I will never forget you, my people, I have carved you on the palm of my hand. I will never forget you, I will not leave your orphaned, I will never forget my own." "I will never forget my own."

when you're washing your hands for 20 seconds at a time, remember to say a little prayer.
Thanks for taking the time to read all this. Take care of yourself and each other. Be blessed and be a blessing.
With gratitude, respect, and much love,
Rev. Nancy Colton

Minister, St. Andrew's United Church
1000 Huckvale Place, Williams Lake, BC V2G 4L2
250 398-6745
---
March 8, 2020


By Rev. Nancy Colton - Annual Meeting Sunday and International Women's Day
International Women's Day (March 8) is a global day celebrating the social, economic, cultural and political achievements of women.
"For God so loved the world…." The opening words of John 3:16.
I don't remember the whole context other than the congregation's Annual General Meeting was on the horizon, or how exactly I connected what I do remember some weeks ago inviting you to share your stories of ministry in this place (and beyond this place) over the last 15 or so months, basically over the time you were on our own between ministers. I'm so grateful some of you did exactly that. A couple of you brought me written work; some of you stopped by my office door – a few ventured over the threshold – and shared your thoughts and your stories. Some stories I figured out using my best detective skills, others by combining my very best chaplain "loitering with intent skills," still others by applying my very, very best listening skills.
With gratitude and respect, then, let me reflect some of the stories I collected, your stories, back to you for you. Listening with the ears of your hearts I hope you will hear them, let them into your very being, and in due course, perhaps, ponder them in your hearts. Any maybe carry yourselves a little taller in the ministry we have ahead of us together in community….
There were themes and LOTS of common ground in all the stories I heard, so the boundaries of where I heard what, and what I took away from what I heard, are a little – maybe a lot – fuzzy.
From the written work, this is some of what I heard reading with the eyes of the ear of my heart:
the constancy of Rocco and the choir, which provided the musical leadership and ministry;
positives included a different point of view each Sunday, a look at some very different and varied theological philosophies, some very interesting reflections and prayers, and some very positive worship insights;
once a month-ish communion services and worship with Wally, how over time he became part of you; how he became your de facto inspirational leader, folks really looked forward to him coming, and there were ways in which he held you together or at least helped you help each other hold it together;
there was grace applied a' plenty – the congregation really appreciated the attempt and were more than willing to overlook and understand any nervousness or uncertainty;
the legion of women and men who stepped up and lead services were named and celebrated and deeply appreciated – they kept you together as a congregation;
attendance didn't decline and giving kept pace;
you saw those who work in front of the curtain to keep the church alive;
and the folks working behind the scenes to keep the "wheels turning and cogs meshing with grinding the gears too loudly;"
goals were achieved – you remained open, there was worship on Sunday, and now there's a minister in place;
you were at table together:

cases in point the Men's Breakfast and monthly congregational pot lucks after service;

you had 15 months of exchanging gifts with each other and among yourselves;
you got an expanded view into the hearts and thoughts of each other;
different individuals shared their thoughts, experiences, and memories and you received a glimpse of how they had internalized the Word and love of God, and how they responded to the Word in their own way or ways, and how the combination of Word and actions helps to shape their lives and who they aim to be;
sometimes the words spoken from the pulpit provided reassurance and conformation, or struck a nerve that was thought to have been silenced, or soothed a wound that needed attention, or planted seeds in your hearts and minds.
Those who shared their stories in person echoed much of what was written. What I heard across formats (so to speak) was deep appreciation, love, respect and regard for everyone who organized and lead a service – and they called them by name:

Wally,
John,
Barry,
Lynn,
Rocco,
Ros,
Brenda,
Mary, and
Janet.

If anyone is missing from that list the error is mine – none of you were forgotten or left out in the stories I heard. And from each of the story tellers deep, deep respect, appreciation, much love and no small amount of total awe.
So that's all some of what I heard.
Taking my cue from a colleague and friend, I spent some time wondering what you needed to hear.
With gratitude and respect, and dare I say out loud in a United Church context, even some authority – I'm bold to share some things I think you need to hear:
to quote Monty Python – 'you're not dead yet' – far from it, in fact; and
you – St. Andrew's United Church's congregation – really are okay, you're going to be okay – you have a solid present and a viable future.
I would encourage you – even challenge you – to see the abundance that you are, that you have, and that surrounds you;
welcome that abundance, own it and rock it;
practice gratitude;
practice seeing what you HAVE, try not to be so blinded by what you think you don't have.
My hope was to keep all this under 10 minutes – and I don't think I'll quite make it, so in closing, then, on a personal note – and bold to speak for the community -let me say this, riffing on Goethe's point about "thank you" being a prayer unto itself. Knowing there are others who I'll miss, and for that I'm sorry, I do want to name these:
To Eileen and Lynn:
Thank you so very much for your years of yeoman service looking after the library!! What a gift you've been doing that. An excellent, well-tended, well organized collection of well cared for books. Library pockets and cards and everything. Thank you.

To Sharon:
you've been at the helm or one of the crew of the Pastoral Care Team for 30 some years! That is AMAZING and dedicated, incredibly caring, and so deeply loving. Thank you.

To Terry:
sometimes "wow" is about all that will cover it. Being the Chair of the Board is no easy task, too often thankless, too often un-sung, often enough a lot like herding cats or maybe organizing squirrels at a rave; sometimes the work is not very pretty; you have seen and navigated the Board – and by extension, the congregation – through some mighty tricky waters these past six years. Because of your work, through your efforts, this congregation is still here. Well done, good and faithful servant. Thank you.

To Andy:
I have always said there's a special place in heaven for treasurers, never mind ones who are accountants in their real and professional lives, and I laughed at the review meeting because it occurred to me for the first time that that special place might be a tad crowded, for you we'll elbow a few of those others aside a bit to give you the room; no hurry to get there, though, please; as long as you're willing we're happy to keep you. Seriously, though, because of your skill and dedication, everything adds up and we're indebted to you. Thank you.

To Janet and the Worship Team:
as much as you may have been Wally's handler, your greater accomplishment and contribution, along with the worship team (Brenda, Lynn, and Terry) – is that you organized, arranged, and did all kinds of things – magic tricks by times possibly and sometimes, I think – and saw to it that there was worship in this place every Sunday, high day, low day, festival, regular, and holy day. No small task, that. Team lead and team – well done good and faithful servants. Thank you. To the people in your lives who shared you so generously and enabled you to serve in all your various capacities – thank you.

And finally – to all of you in the pews – THANK YOU!! Your presence, support, encouragement, and participation made all the difference. You have been first rate enablers of ministry and worship in this place. And to the invisible saints among you – THANK YOU, TOO.
The verse that begins with "For God so loved the world" concludes with "have eternal life."
I don't know about eternal life – that's an awfully long time and it doesn't even start until the future, in the next life, the next place. I'm thinking I'd sooner pass on eternal life. Life in the eternal, though, that's a different thing altogether. That I could go for, it makes much more to me. Life in the eternal, I'd say that's in the present.
That's the kin-dom. Right here. Right now. All of us together. Living as best we can in right relationship with Creator and each other in community, and in this particular community sharing worship and ministry, sharing hope and joy and grace. Choosing gratitude and recognizing, welcoming abundance.
And for all of that, with gratitude and respect, I am – we are – grateful and we give thanks.
May it be so.
Amen and amen and amen.
---
Announcements
This week's events and announcements
.
.