---
---
Sermons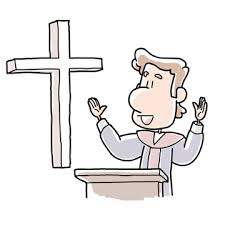 Click on the following sections to find out more information.
Quarterly Message
The quarterly message is found at the beginning of the newsletter.
Sermon
November 11, 2018
November 4, 2018
October 28, 2018
---
November 11, 2018
By Rev. Jenny Carter
Based on Mark 12:38-44
The sermon preparation did not go smoothly this week. I blame the gospel reading from Mark that we just heard. I approached that particular passage with the same anticipation that one approaches an old friend that one hasn't seen in a while. There is a comfort that can be found in old friends – you know how the conversation is going to go – everything is familiar, and smooth, and you leave the encounter feeling refreshed, and comforted, and reassured that some things never change. Old friends tend to speak shorthand with one another because friends can tell at a glance what the other is thinking and feeling. So, imagine my discomfort when I approached my old friend the widow of Mark's gospel – and getting all ready to get up here and talk about abundance and generosity, and living without fearing scarcity –I discovered that my old friend had changed. Gone was the happy message about giving and faithful stewardship of resources – and in its place was a politically charged challenge to the status quo, complete with Jesus condemning the scribes in flowing robes. Just goes to show, old friends will sometimes surprise you – and it just goes to show, Jesus will surprise you too!
Now, don't get me wrong – this story does connect with giving, but not in the way we might think. In this story we are being encouraged to ask ourselves "where is it that I will invest my whole self? Where will I invest all my time, energy, and other resources?" So the struggle for me this past week was, how to convey Jesus' words of critique, condemnation and lament? The problem for the preacher lies at how Jesus' words about the Temple's scribes being hypocrites and beneficiaries of a system that gives them places of honour – are paired with his words about the poor widow who gives to the Temple everything she has leaving her with nothing to live on. By this pairing Jesus' words become a message of life that goes deeper and rankles more. His words are an indictment upon any religious system that results in a poor widow giving all she has so that the system's leaders may continue to live lives of wealth and comfort. Jesus' critique is not on Jewish religious practices – it is an attack on any system that has a few at the top taking advantage of the ones on the bottom. So what we have here is not about faithful giving of money – what we have here is a call to look at the systems in which we live. To critically evaluate if we do, indeed, live in a system – secular or religious – that has a few "fat cats" at the top whose position is dependent upon those at the bottom giving their "all" to support that system – even at the expense of their own living.
Now this seems rather complicated for a Sunday morning – and we've all been burned by the whole "faith and politics don't mix" argument. Yet Jesus was political. He called injustices to account – he pointed out how the systems in which he lived were corrupt, favoring the privileged few over the many. That is why they killed him. You see for Jesus, and for us who seek to follow him, there is only one way to live in the world, and that is God's way. And sometimes living this way puts us at odds with how the world actually operates. When that happens we are experiencing a political reality and we are called to respond in some way. Gospel living - a life of discipleship, a life of following Jesus – is an active way of living. It is an involved way of living. It is less about proper worship and more about faithful living and seeing.
In his book "Meeting Jesus Again for the First Time" Marcus Borg explains it beautifully. Jesus was political, but his politics can be accurately described as a politic of compassion. Throughout the gospel stories we hear time and again how Jesus was moved to compassion by the plight of this person or that person. For Jesus, to live faithfully, to live in way that embodies what God wishes for the world, means that on a very visceral level, and with everything we have and with all of who we are, we need to have compassion for one another. I can't help but think that if Jesus was here today and he was running for political office, he wouldn't stand a chance at being elected; and you know what? I don't think he would care in the least! He was never about that kind of power. What he was interested in was the depth of our compassion. For him the most important attribute of God was compassion – and in all of his teachings, and healings, and miracles – he showed that it is through compassion that people are healed, systems are transformed, and salvation is found.
In our story from this morning the system Jesus was calling to account – the Temple system – had at its core the belief that holiness was the most important attribute of God and in the living of that out in the real world, the scribes at the time perpetuated the concept that some people were more holy than others, and thus they deserved their places of honour. The widow, when she tossed in the offering box all that she had to live on, was in effect agreeing with the system that was holding her down. She was giving that system her all. This is what Jesus' was lamenting – this is what made him both sad and angry. This is how Jesus was political and what got him killed, and this is the kind of political we are being called to be. We too are to have the politics of compassion.
The widow accepted the system in which she lived and in so doing, she gave it her all. To what do we give our all? Is it even a conscious choice to give something our all, or are we simply born into a system that we accept as the correct one? Jesus' words are asking us to take a look at the thing we are giving everything to, and see if it is worthy of giving anything to. This isn't as complicated as it sounds. In fact it is rather simple. If we seek to be compassionate like Jesus was compassionate – then the suffering of another (even if that other is on the other side of the world, or in our kitchen back home) becomes our suffering too. That is what it means to have compassion – their joys are our joys, their sorrows are our sorrows. When one hurts, we all hurt. That is the politics of compassion, and when we have true compassion for our fellow humans, it can, and often does, put us at odds with how our world tends to operate. Yet that is what Jesus is asking us to give our all to - we are to invest everything we have in compassion. Even if the world kicks us in the shins for doing so, and we take a few lumps along the way – to live a life of compassion is a far, far better way to live. In fact, according to Jesus it is the only way to live.
It seems fitting that this passage from Mark is the one for Remembrance Day. While I am aware that what I am about to say will be glossing over some of the realities of why our nation got involved in the global conflicts of the past and present – I cannot help but feel that compassion played a part in our decision to go in to armed combat. When systems become corrupt – and true evil arises – when people are being oppressed, violated, and killed simply for being from the "wrong" religion, or from the "wrong" country, or from the "wrong" tribe, or for having the "wrong" orientation – the compassionate response is to get involved and stand against that corrupt system. Of course war is a terrible thing – we cannot say that enough. It is wasteful and destructive and causes untold suffering – yet to not stand against such systems seems also corrupt.
So, yes, we who seek to follow Jesus faithfully are political – yet it is a very different kind of politics. It has less to do with partisan politics, and everything to do with the politics of the heart – where everything we think, feel, and do, is based on being compassionate with one another; to truly "stand with" one another through the good, the bad, and the truly ugly. We are to try and make a positive difference in the world by making a positive difference in the life of another human being. That is the system we are to give our all to – the system that does not put the ego needs of some people, or a certain closely held ideology, above the welfare of the whole. Jesus showed us the way, and I pray that I might have the courage to follow in that way. May it be so in your life, and in mine.
Amen.
---
Announcements
This week's events and announcements
---
November 4, 2018


By Colleen Cartledge
Based on Mark 10: 35-45 -- Servanthood
Hey there, would you do me a favour? You might answer 'pardon' ?
Good morning, all. I am so happy to be here this morning. Beware! Writing this out has been a real workout, like an exercise program after a long lay off. Writing is a skill I have forgotten so please be kind and overlook the run on sentences, the incomplete sentences and the rest of the errors!
First, some business: this morning's reading from Mark is so laden with topics to study I selected one that seemed manageable. Sort of.
But there is also vocabulary to deal with: one word is disciple and we all know that word to mean learner or student. But there is another word towards the end of the reading is 'ransom'. There are difficult troubling schools of thought about the purpose or what was achieved by the death of Jesus. The notion that Jesus' death is a payment or sacrifice is a struggle for me . According to Matt Skinner at Working preacher.org the word 'ransom' in this reading is a Greek (lytron) word from which it is translated in this context refers to liberation by divine strength and not by payment. To be freed, to be released. And finally the question asking would you do whatever I ask of you?
In this story Jesus and his disciples have been on a long journey stopping along the way while Jesus taught and healed. The disciples were like apprentices travelling with the master learning a trade, in this case a different way to live, to treat and be treated. They witnessed what it meant to follow Jesus in this passage of time from place to place hearing and seeing Jesus minister to countless people. All the while, the twelve watched and listened and learnt. The question is what did they learn? Over the few years together they walked through Galilee, to Capernaum, throughout Judea . They witnessed at the Jordan River where they met John the Baptist and finally they will end up in Jerusalem.
Throughout they have heard the teaching parables and witnessed the healing miracles all the while preparing to become the teachers.
Who were these men, were they different from when they started out on the journey, what were their expectations? Where is God on this mission? In Jesus, yes, but what about the disciples.
All the disciples took a risk when they left their families and security to follow Jesus. John and James where two of the originals. By the day of this reading Jesus had told the disciples three times that his death was imminent. As they approached Jerusalem Jesus was preparing them for what was to come.
And were they prepared? … well sort of, not quite. Rather than asking Jesus to explain again, to give more examples of what he was teaching, how to bring the good news into being, they were still preoccupied by their own needs. Peter actually scolded Jesus at one point for daring to say his death was coming, and this morning James and John seem more caught up in themselves and their futures, not Jesus'. They ask "Teacher, we want you to do for us whatever we ask of you" (Mk 10:35). Jesus did not say Pardon, say again? Instead "What is it you want me to do for you?" We want to sit "one at your right hand and one at your left, in your glory." They want to be the CEO and CFO in what they think they understand will be the kingdom of God .
Do you really know what it is that you are asking ? At this age of my life rather than laugh or giggle at how foolish they sound, I feel kind of sorry for them. I think because I can see myself in them. So sure of myself, forgetting that I have already forgotten more than I ever knew, while I just carry on. Their vision of kingdom is still bound up in where and when they live. As is mine.
For so long their people have lived in politics of the ruler, the foreign leadership of power, force and control. For so long success meant, somehow making their way through imposed unreasonable taxation of goods sent away to someone, somewhere . For years the very best of what they produced was not their own. For years it meant conforming to the demands of the Temple. Oh yes, those who protect and serve, the police? … they are foreign soldiers at work to contain any possible challenge to the empire. For so long they have lived walking the fine line between security and oblivion as their leaders collaborate with the outside force.
It is understandable that James and John still saw success for themselves to be in positions of power and esteem, because that is the only society in which they lived .
They are the disciples, the learners, but what have they learned.? Why don't they get it? Because it is com[licated. Because it is about turning your world of beliefs upside down and inside out. It was as if he spoke a foreign language. It is simply too easy to criticize them.
Jesus tried to make the kin-dom of God knowable and livable. He tried to make simple ,to strip away complexities that are baffling. He tried to keep it simple. If you are a disciple how do you disentangle your experiences of living to a new vision of life? The change is a revolution .
Jesus is talking about a change from hierarchy to inclusivity, like a family who sits and eats and invites sharing equally. His vision is of servanthood, to minister to others, service, not control of others. The disciples seem confused as they misunderstand Jesus. Is it because servanthood means sacrifice of self-ambition if it coerces someone else, servanthood means to give up control, to give up force , to be just another member of the household and not the commander. The new way would turn their world over, just as a plow turns the sod, as a changed kingdom of God is planted and flowers..
The disciples, as learners, could probably repeat every parable, but did they really embrace the example. Remember the rich man from a few weeks back who came to Jesus explaining his faithfulness to the law, that he was a righteous man, asking what more did he have to do. And he walked away sadly when Jesus said give away your wealth. Did James and John not recognize the one thing they wanted most is the one thing they could not have in a changed world to compassion and love and justice?
As disciples, learners, we live in our time in our place in the world. Discipleship is as difficult now as it was for James and John. How do we balance personal needs with the needs of our fellows? How do we figure out the one or two personal wants, needs, that keep us from servanthood ? How do we surrender our ego ? So many questions and so many solutions. As a teacher Jesus did what a patient teacher does. He taught, he changed the parables, he revised his words, and when they were alone he could more deliberately challenged their understanding. He said eventually the task is yours to carry on this ministry and you will need to think on your feet with hearts firm and open.
How do we turn the reality of our world into the ideal? They told Jesus they were ready, but Jesus' view of leadership was servanthood, not self-glory but self- sacrifice. It means doing unto others as you want done for you, it means accepting and loving every person in community as if we are them. Servanthood means to serve the poor, the unwanted and the embarrassing folks in town. It means to use governing as a means to help people through love that moves towards justice .It means to celebrate the healing of all our wounds. The other part of servanthood is to accept service, to accept the love freely given, to give and accept without condition.
The hard truth is to see the healing and the abundance of life and love that can be lived in the way of servanthood. To give up that which ties us or leashes us to earthly control, to give up what separates us from God, like the rich man to give up his wealth. It is the freely given ministry of love.
I do feel sorry for James and John in this story. They probably thought that they were on the way to Jerusalem to toss out the Roman governor, to take back the Temple and install a new order for the world. They were loyal to Jesus , walked the hard road with him, and sought some glory for
themselves at the victory. That is what they knew, what they could understand. To change that ideal of success as conquest and power to one of servanthood, ransom, the word meaning liberated by divine source is truly almost incomprehensible, revolutionary .
When we hear Jesus' words in response to their request, I don't think he was angry with them, instead he gently reminded them of what the Kingdom of God means.
So Jesus called them and said to them, "You know that among the Gentiles those whom they recognize as their rulers lord it over them, and their great ones are tyrants over them. But it is not so among you; but whoever wishes to become great among you must be your servant, and whoever wishes to be first among you must be slave of all. For the Son of Man came not to be served but to serve, and to give his life a ransom ( liberation) for many."
They were learners and like so many of us just found it really hard to grasp or believe what is possible. To see with different eyes. They walked with Jesus, and God walked with them, just as God walks with us. Our hymns are beautiful reflections of this revolution: in the bulb there is a flower and in the seed an apple tree, sent out in Jesus' name, and that ancient love long before time express God's love of all and our longing to be one with God.
That beautiful hymn, Deep in Our Hearts , tells that there can be a common vision, that the longing for purpose is deep in every heart. It tells us that there is peace , freedom, justice in a common story resting deep in our hearts binding us through the sacred message telling Creation that we are one.
Amen
---
Announcements
This week's events and announcements
---
October 28, 2018


Barry Sale
One Move
A ten year old boy decided to study judo despite the fact that he had lost his left arm in a devastating car accident.
The boy began his lessons with an old Japanese judo master. The lad was doing well, so he couldn't understand why, after three months of training, the master had taught him only one move.
"Sensei," the boy finally asked, "Shouldn't I be learning more moves?"
"This is the only move you know, but this is the only move you'll ever need to know." the Sensei replied.
Not quite understanding, but believing in his teacher, the boy kept training. Several months later, the Sensei took the boy to his first tournament. Surprising himself, the boy easily won his first two matches. The third match proved to be more difficult, but after a while, his opponent became impatient and charged. The boy deftly used his one move to win the match. Still amazed by his success, the boy was now in the finals.
This time, his opponent was bigger, stronger, and more experienced. For a while, the lad appeared to be over matched. Concerned that the boy might get hurt, the referee called a time out and was about to stop the match when the Sensei intervened.
"No," he insisted, "Let him continue!"
Soon after the match resumed, the opponent made a critical mistake. He dropped his guard. Instantly the boy used his one move for a pin fall. The boy had won the match and the tournament! He was the champion. On the way home, he and his Sensei reviewed every move in each of the matches. Then the boy summoned the courage to ask what was really on his mind.
"Sensei, how did I win the tournament with only one move?"
"You won for two reasons," the teacher answered. "First, you've almost mastered one of the most difficult throws in all of judo, and second, the only known defense for that move is for your opponent to grab your left arm."
The boy's biggest weakness had become his greatest strength.
October 28, 2018
Barry Sale
Fighting Exclusion
This morning's gospel reading tells the story of Bartimeaus, a blind man who was cured of his affliction by Jesus. It's a fairly straightforward narrative about a man who set up a fuss so Jesus would notice him, and a man whose faith was so great that his disability was eliminated.
But this is not just a simple story about a man with a disability, nor is it a simple story about a physical cure. If we take the time to look a little deeper, this is a much more complicated story about a person being restored back to his community.
You see, in Biblical times, any person with a disability was an outcast, physically separated and excluded from community life. People who were blind, deaf, diseased, or who suffered mental illness were relegated to the fringes of society. Bartimaeus was a beggar, with very few options open to him. He lived in poverty, eking out an existence where he could, with virtually no hope for any sort of normal life.
No wonder then, that when Bartimaeus heard the crowds and learned that Jesus was in the area that he cried out and begged for mercy. And when Jesus saw him and told him that his faith had made him well, it was a life altering moment in Bartimaeus' life.
Several of our Bible stories have a similar theme. A person with a disability asks Jesus to heal them, and they can suddenly walk, hear, see, or talk. These gospel stories are not just about curing a physical ailment – they are stories about people who had been excluded, but now were being restored back to the community. The healing that Jesus offers goes beyond the physical – it involves relationships being changed, communities being strengthened, and people being brought a little closer to God's love.
So what has happened in society in the 2000 plus years since Jesus walked the earth and performed these miracles? In some ways, and in some cultures, we have progressed greatly. In our developed world, we no longer exclude or isolate people with physical disabilities. We try to make allowances for them and recognize their value to society.
No longer do we have institutionalized schools for the deaf, the blind, or those with mobility problems. We are even beginning to accept people with mental issues, although the skid rows of our cities are still filled with homeless souls, many of whom have mental health challenges.
Technology has also been a major factor. Motorized wheelchairs, puffers, prosthesis, computerized voices, hearing aids and even some new advancements in the stimulation of the optic nerve – all have provided ways for people to be involved and accepted by our modern society. Our world, at least the Western World, has come a long way.
But what about racial, religious, and gender differences? It pains me to say it, but I don't think our world has progressed very far in these areas. In fact, it seems to me that we're going backwards.
When I look at the country to the south of us, a nation which has long been a champion of rights and freedoms, I am astounded. They are building a wall to keep out Hispanic refugees. They have passed laws to stop the entry of Muslims into the country. They have physically removed young children from their parents and put them in cages. Their police shoot black people at a rate 20 times that of whites. The neo-Nazi movement is alive and prospering. School children are being massacred and gun control is not even being considered.
This is 2018. How can this be happening? Where is the reason and the compassion? How can the government there allow these things to go on? Even many of the churches are remaining silent, refusing to speak out against the injustices.
It's not just the United States, either. In some countries, entire groups of people are being "ethnically cleansed" because of their religion – the Rohinga in Myanmar and the Ouiger in China are but two examples. In other countries people are being jailed and/or executed because of their gay life style. Other countries are engaged in wars which will virtually destroy their opponents – Saudi Arabia vs Yemen, and Syria with their Russian allies vs the Free Syrian Army. I don't think there is one nation on our earth where some form of discrimination, exclusion, or injustice is not taking place.
The countries in our world, it seems to me, are turning to a more conservative, inward looking, and regressive political stance. More and more the right wing agenda is being promoted. The notions of inclusion, acceptance, and rights for all are being slowly and gradually eroded.
Here in Canada, we have not had an unblemished record in the past. The residential schools, the interment of the Japanese during World War II, the refusal to accept refugees from the Omogato Maru and other such events have helped to shape our country. In the modern era, Canada has long been a leader in the promotion of peace and harmony around the world as well as a leader in the movement toward multiculturalism. But even in our country, we are starting to see intolerance rear its ugly head – the desecration of mosques and synagogues, the backlash towards refugees, and worst of all, the underlying and ever present racism towards our first nations peoples.
My little homily this morning talked about a boy with one arm becoming a Judo champion. In his case, one motivated individual, encouraged by a committed mentor, was able to overcome adversity and to change his life. The lad's biggest weakness became his greatest strength.
It's that way with nations too. Too many of us view people who are different from us as being a detriment to our society and weakening the fabric of our communities, our cities, or our country. In reality, the opposite is true. If we really take the time and put forth the resources to enable these people to prosper, they can and will become a great strength for our society. Their courage, their will, their efforts, and their energies are all advantages which add to the totality of our culture. They have so much to offer. We are simply wrong not to let them contribute.
With the worldwide shift to a more conservative, less tolerant attitude towards society, it falls to people of commitment and faith to carry on the struggle for inclusion and equality. Some years ago, evangelical Christians were wearing bracelets and getting tattoos with the initials WWJD on them. WWJD – What Would Jesus Do?
Well, you can bet that if Jesus were here on earth today, he would be proclaiming the right of people everywhere to live in peace and harmony. He would be speaking out against racism in all its ugly forms, against discrimination based on religion, against unjust laws based on gender, against the horrors of war, and against restrictions on people with disabilities. As followers of Jesus, we can do no less.
For some of us, we may find this hard to do. We have built-in and learned biases and preconceived ideas which affect our views about life. Nevertheless, as Christians, it falls to us to work towards God's vision of a just, fair, and equal world for all. We won't change the world all at once, but if we work at it, we can change it one small step at a time.
Consider the following story about how one incident of racism was dealt with on a British Airways flight from Johannesburg, South Africa in 2008. A middle aged, well off, white South African lady found herself sitting next to a black man. She called the cabin crew attendant over to ask about her seating.
"What seems to be the problem Madam?" asked the attendant.

"Can't you see?" she said. "You've sat me next to a kaffir. I can't possibly sit next to this disgusting human. Find me another seat!"

"Please calm down Madam", the stewardess replied. "The flight is very full today, but I'll tell you what I'll do. I'll go and check to see if we have any seats available in club or first class."

The woman cocked a snooty look at the outraged black man beside her (not to mention many of the surrounding passengers). A few minutes later the stewardess returned with the good news, which she delivered to the lady, who could not help but look at the people around her with a smug and self-satisfied grin.

"Madam, unfortunately, as I suspected, economy is full. I've spoken to the cabin services director, and club is also full. However, we do have one seat in first class."

Before the lady had a chance to answer, the stewardess continued…

"It is most extraordinary to make this kind of upgrade, however, and I have had to get special permission from the captain. But, given the circumstances, the captain felt that it is outrageous that someone be forced to sit next to such an obnoxious person."

With that, she turned to the black man sitting next to the woman, and said…

"So if you'd like to get your things, Sir, I have your seat ready for you."

At which point, apparently the surrounding passengers stood and gave a standing ovation while the black guy walked up to the front of the plane.
What a pleasant twist to see that there are companies and individuals who face racism head on, if only for one small step at a time.
People will forget what you said. People will forget what you did, but people will never forget how you made them feel. All people, no matter who or where they are, yearn regardless of race, religion, gender, or ability levels, to be treated with respect, tolerance, and understanding. That is the goal Jesus has set for us, and that is what we should be striving for. As Christians, we need to use all our skills and talents to bring about the inclusivity and sense of worth that every person deserves. May it be so in your life and mine.
Amen
---
Announcements
This week's events and announcements
.
.
.
.
.
.
.
.
.
.
.
.
.
.
.
.
.
.
.
.
.
.
.
.
.
.
.