---
---
Sermons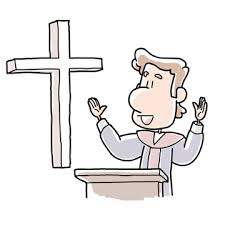 Click on the following sections to find out more information.
Quarterly Message
The quarterly message is found at the beginning of the newsletter.
Sermon
November 10, 2019
November 3, 2019
October 20, 2019
---
November 10, 2019


By Rev. Jenny Carter
based on 2 Thessalonians 2:1-5, 13
Do you ever find yourself getting discouraged? Perhaps feeling that long cherished dreams in which you've invested a lot of yourself are no closer to fulfillment than they were the first day you dreamed them? Feeling that perhaps the long struggle for something you believe in is proving fruitless? Feeling confused that maybe you have been misguided, or you've backed the wrong horse, and the world is not as you thought? If you are human, and we all are, then of course you have had these moments – the moments many people in the know call "the dark night of the soul".
There are so many good things going on in the world – people working for peace, and the environment, and justice – and these people pour their hearts and souls into their work – yet how discouraged they must be when they listen to the news. Wars continue. The suffering of the environment continues. The injustice continues. Even in my own life there have been things that I have held as a cherished dream and have worked really hard to accomplish – and in spite of all my dreaming, wishing and working, are no closer to fulfillment that they were at the beginning. It's enough to make a person give up.
I grew up in the United Church and from my earliest years my faith has been strongly linked to the great biblical visions of the kingdom of God: visions of the day when everything wrong with the world will be put right; visions of the day when God will establish a new human society based on mercy and peace and justice and truth and reconciliation; visions of life in which there is no more war or famine and no more violence and abuse; visions of a day where every person regardless of creed, colour, orientation or religion can pursue their lives in freedom and without fear.
That is the dream – the vision – but I live in a world that has yet to realize the vision. Like many of you I sometimes begin to despair – it's taking so long! I want to ask God "what's up with that? What's the hold up? Why is it taking so long to realize the vision?" Sometimes it's really hard to keep from being disillusioned. Sometimes the faith we have can seem inadequate. Our reading from 2 Thessalonians speaks about the vision and how sometimes the seemingly endless waiting for it to happen can break our hearts. Last week I was discussing this passage with my friend Karen, another United Church clergy person. We were talking about hope and faith – and keeping on keeping on. We talked about the importance of having a rock solid faith. She's a very good friend and I told her about the time I was 5 and waiting for my ride to kindergarten. As I was sitting on the front steps I was thinking about Jesus and how firmly I believed! I believed everything right down to my toes. I remember that right in front of me there were two little hills. Now the bible passage "faith can move mountains" sprang into mind. So I covered my eyes, and said, "I believe, I believe, I believe!" then I uncovered my eyes – fully expecting that the little hills would have disappeared, or at least moved a little bit. Well they didn't. So I repeated the process, covered my eyes, and said, "I believe, I believe, I believe!" Uncovered them, and…. They were still there. I repeated the process many times, and each time, the two little hills stayed right where they were. Felt like I lacked faith – I didn't believe hard enough. My friend Karen listened intently. She smiled gently and all knowingly (don't you hate it when your friends do that?). Anyway she nodded and said, "One day when I was 6, I was on my father's boat and we were sailing up the Burrard Inlet. I remembered the bible passage, "If you have faith, you too can walk on water. So I closed my eyes…."
Looking back, the problem was not that the faith of those two little girls was lacking – they had tons of faith. The problem was they had mistaken beliefs. Belief is a statement (that may or may not be true) but one that you hold as true. The people of Thessalonica, the ones who received the letter from the Apostle Paul, had mistaken beliefs too. They had been influenced by a no good lying preacher who came to town and told them that Christ had already returned and that they didn't have to worry about having faith anymore. All they had to do was simply wait for Jesus Christ to come and get them and take them to heaven. So they believed this no good lying preacher, and they quit their jobs, stopped helping their neighbours, stopped going to worship, stopped trying to make their world better, and they sat down and waited. Well, it wasn't long before the trouble started. So Paul writes the letter. He tells them to remember their faith – and what they had been taught about faith: that the gracious presence of God is with them now and will be with them always. The end hasn't come yet – the vision of God has not been realized yet – but it's in the works. The future is wide open and filled with unmeasured possibilities so take courage, don't become disillusioned, keep at it, and keep being faithful to the future.
These early Christians were so deeply discouraged and confused about shattered dreams – they thought it was done, the vision was now a reality, and there would be no more waiting, no more work, it was finished! Paul reminds them that it is not – the work is not done, the future is still wide open, and God is still at work.
So where does that leave us in our times of discouragement and disillusionment? It seems to me that when it comes down to a choice between belief and faith – choose faith. We can all take a look at the pile of rubble that is all that is left of our shattered dreams, and say that perhaps we had the wrong dream. Or we can look at the mess our lives are sometimes in and feel that the promise somehow didn't include us, or we missed it. We can take a look around our world in its devastation and hang our heads in hopelessness and walk away. Or, we can choose to hear that God is still with us, even in the mess, that God calls us to the future, that our faithfulness in the chaos of the present is still somehow linked to a better future for all people.
In the pain of our discouragement, the God of scripture keeps whispering to us, "It's not over. I am still with you, and the future has possibilities you have not dreamed of. So, take courage, keep at it, hold on, and don't give up." And you know what? When we listen to the divine whisper, our faith will find a way, we will find a way, and the world will find a way.
There is a verse in this letter that didn't make it into the lectionary reading, and I think it should have. After Paul says all these things about God's presence, and faith, and not giving up or listening to wrong teachings, he tells the people to get to work! Now, he means this one two levels. The first level is to really and truly get back to work. Stop lying around and waiting for Jesus to come and take you to heaven – earn your money, provide for your family, and care for your neighbours. The second level on which he means the command to "get back to work" has nothing to do with busyness or earning a paycheck. It means get back to the trusting and hoping and dreaming that our lives, our world, can and will be better. It means doing what Jesus did – giving his all, everything he had, so that life, all life, would be better. We forget this part of faith often enough. Sometimes the work we really need to be about as faithful people is the giving of our all to make our own lives better – to make them richer, more meaningful, and more filled with love and compassion and mercy. That is what Jesus' death on the cross achieved for us, and that is what Paul is reminding the Thessalonians and us about. You have one life. You have one journey. Give this life journey everything you have. Work at love, justice, compassion and mercy, for yourselves and for others. The future is in God's hands, and God will look after it. The present is in our hands, and this what we need to look after – and while we do, we do it trusting that God is with us.
May it be so in your life and in mine.
Amen.
---
Announcements
This week's events and announcements
---
October 20, 2019


By Barry Sale - Never Give Up
There's an old Jewish folk tale about truth. It goes like this: Once upon a time, Truth went about the streets as naked as the day it was born. As a result, Truth was shunned. Nobody would let Truth into their houses. When people saw Truth, they fled.
One day, as Truth wandered sadly about town, it came upon Parable, dressed in splendid clothes of beautiful colours. Parable, seeing Truth, said "Tell me neighbour, what makes you look so sad?" Truth replied bitterly "Ah, brother, things are bad. I am old and thus no one wants to know me."
Parable responded "People don't run away from you because you are old. I too am old. Very old. But the older I get, the better I am liked. I'll tell you a secret: everyone likes things disguised and prettied up a little bit. Let me lend you some of my clothes, and the very people who pushed you aside will invite you into their homes and be glad of your company.
Truth then dressed in clothing borrowed from Parable, and from that time on, Truth and Parable have gone hand in hand together, and everybody loves them.
Jesus knew how to use parables to present the truth to his listeners, and today's Gospel reading is a good example of His expertise. This parable is a simple one with only two characters, an uncaring judge and an oppressed widow. This woman wanted justice to be served, but she faced many obstacles, the first one being the situation itself.
You see, the judge and courtroom scenario was not what we see today. The "courtroom" was usually a tent which moved from place to place as the judge covered his circuit. The judge set the agenda and he sat in the tent, surrounded by his assistants. Anybody could watch the proceedings from the outside, but only those who were approved and accepted could have their cases tried. This usually meant bribing one of the assistants so that he would put the case before the judge.
The judge himself was likely a Roman appointee. He probably had little regard for Jewish people and beliefs, and he probably did not really understand Jewish laws. His task was to judge cases according to Roman laws and values.
Now the woman was a widow. Being a woman, she had little standing before the law. Women simply did not go to court. Court was for wealthy men. Women were considered chattel, mere possessions of their husbands. Being a widow, she had no husband to stand with her in court. She had no rights under the law, and she was at the mercy of her husband's family, she was poor. She couldn't pay a bribe even if she wanted to. She had three strikes against her before she even started.
So this powerless woman, with neither the authority to address the righting of a wrong nor the ability to act on her own behalf is left with a choice. She can forget about her grievance and get on with her life, or she can do all she can to have the judge hear her case.
She is desperate, and she knows the odds are against her. She also knows she has to get to the judge. So, she meets him when he opens his front door. She appears in the courtroom during other cases. She consistently and constantly pursues the judge, perhaps on a daily basis. She hammers away at him until she wears him down and he caves in. She finally receives justice, and her persistence pays off.
Then Jesus throws a kicker in at the end of this parable. He asks his followers to think of God as the judge. If God is not just and good, and our needs are great, wouldn't we be like the widow and keep asking God for help until he heard us. But, says Jesus, God is good and fair and just, and He will always judge in favour of His people and do it quickly.
I started off telling you the story of Truth and Parable. So what is the truth that Jesus is getting at in this parable? I think there are three truths buried in this story.
The first truth is that we must persevere. In life, in prayer, in faith – we do not always get our way. Persistence pays off. If it weren't for persistence, our Christian faith would have disappeared from this earth. The persistence of the early Christians in the face of incredible persecution, the persistence of our church forefathers in the face of religious intolerance, and the persistence of today's believers as the relevance of the church is under increasing attack – all are examples of how persistence has been or is currently a factor in our faith journey.
John Wycliffe, the well-known English theologian made it his life's work to translate the Bible into English directly from the Greek and Hebrew. He was considered a traitor to the church for doing so. Even under orders to cease and desist, and under intense scrutiny, he persisted at his task. For his efforts he was burned at the stake and his ashes were scattered in the Thames River. But Protestant Churches such as our have been influenced and benefited immeasurably by Wycliffe's persistence.
The second truth is that prayer works. It may take a while, but if you persist, God will answer your prayers. In telling this parable, Jesus was concerned that his followers not give up on prayer. He knows that God cannot and will not always answer us in the way we would like. But faith requires that we pray. As St. Augustine wrote: "When faith fails, prayer dies. Faith pours forth prayer; and the pouring forth of the heart in prayer gives steadfastness of faith."
The story is told of a small western town in which a new saloon was being built. The members of the local church opposed this construction, and the congregation decided to hold an all-night prayer meeting. Later that week, lightning struck the saloon and burned it to the ground. The owner of the place brought a lawsuit against the church, claiming that they were responsible. The church people hired a lawyer who claimed they were not. At the trial, the judge observed "No matter how I decide this case, one thing is clear to me: the owner of the saloon believes in the power of prayer, but these Christians do not."
How many of us really believe in prayer? In this parable Jesus is telling us not only to believe in prayer, but to persist at it.
Finally, the third truth found in the parable is in the final two verses. Jesus tells us that God is good, God is just, and God cares. God is working on our behalf, a protector and a provider. The final words Jesus says in this passage are "When the Son of Man returns, will he still find faith on earth?" Prayer and faith go together. We can't give up on either one.
In June of 1955, Winston Churchill, who was then near the end of his life, was asked to give a commencement address at a British University. At this time, he was physically infirm and he had to be helped to the podium. He held onto the podium for what seemed a very long time, his head bowed. Then he looked up, and the voice that years before had called Britain back from the brink of destruction sounded publicly for the last time in history.
"Never give up. Never give up. Never give up." he proclaims. With that, Churchill turned and went back to his seat. There was a dead silence, and then, as if one person, the whole audience rose to applaud him. Here was a man whose life and words meshed together. Again and again, throughout Churchill's political career, he had known setbacks. Three times, his career apparently over, he was sent off to political oblivion, yet somehow he returned to leadership with a renewed passion.
Churchill's life was one of persistence and perseverance. He never did give up. What an example for us in our lives, especially in our faith lives. When our prayers are not answered as we expect and we don't find answers in our Sunday worship, do we give up or do we keep on searching? When our congregation makes decisions that we disagree with and people are in positions where we believe they do not belong, do we give up or do we keep working to make things better? When we do the work of the church in the community and it's time consuming, and no one seems to appreciate our efforts, do we give up, or do we keep offering this ministry? Jesus urges us never to give up.  
Here's a little poem to end off. It's called "The Optimistic Frog".
Two frogs fell into a deep cream bowl,
One of them was an optimistic soul;
But the other one took the gloomy view,
"We will drown," he cried, without further ado.
So then, with a last despairing cry,
He flopped onto his back and he said "Goodbye."
The other frog said, with a steadfast grin,
"I can't get out, but I won't give in,
I'll just swim around 'til my strength is spent
Then will I die the more content."
Bravely he swam to work his scheme
And his struggles began to churn the cream.
The more he swam, his legs aflutter,
The more the cream turned into butter.
On top of the butter at last he stopped,
And out of the bowl he easily hopped.
What is the lesson? It's easily found:
If you can't hop out, keep swimming around.
Never give up on faith. Never give up on prayer. Never give up on life.
May it be so in your life, and in mine.
Amen
---
Announcements
This week's events and announcements
.
.
.
.
.
.
.
.
.
.
.
.
.
.
.
.
.
.
.
.
.
.
.
.
.
.
.