---
---
Pacific Mountain Region of United Church of Canada
Region 1 -- New name is Pacific Mountain Region of the UCC
A new region has been created, this new region will replace BC Conference and all Presbyteries within BC (this includes Cariboo Presbytery)after December 31, 2018. The new region is called the Pacific Mountain Region of the United Chuch of Canada. For more info see
the conference website.
Pacific Mountain Region 2020 Annual General Meeting
Pacific Mountain Region AGM will be TBA.
for more info see the conference website.
About Pacific Mountain Region of UCC (BC Conference)
Pacific Mountain Region (BC Conference) is an administrative and service-delivery body of The United Church of Canada. We provide staff, finances, advice, advocacy and programming resources to 10 presbyteries(Until Jan. 2019), 200+ congregations, hundreds of ministry personnel and numerous ministries in British Columbia including camps, social service agencies, housing and care facilities, chaplaincies, hospitals and educational centres.
| | | | | | | |
| --- | --- | --- | --- | --- | --- | --- |
| President - Rev. Jay Olson | | | | | | President elect - Rev. Blair Odney |
Short biographies follows:
Rev. Blair Odney
, recently elected to the role of President-elect of BC Conference of the United Church of Canada at the 2017 AGM at Penticton, is lead minister at Lynn Valley United Church in North Vancouver where he has served for the past 8 years. Over those past 8 years, Blair has worked with the people of that congregation in the precarious work of property AND congregational redevelopment. Who are we as the people of the way, and how will we show up in this community, have been living questions. The number one priority for all of us at LVUC was to figure out how to be kingdom people even as we lived as itinerant church.
Blair has served the wider church in a number of capacities: he has served on the General Council Worship and Music Committee, he has chaired Music United - the United Church association of musicians. He has chaired Vancouver Burrard Presbytery, he has provided music leadership at many United Church events and last year, he chaired the Theme and Worship Committee of the general meeting of BC Conference.
One of the treasures that Blair brings forward from the clay jar, as an ambassador for Christ is the resounding gospel message that each of us is God's beloved, called into the fullness of who we are, to bring healing and hope to a world that seems to pit one against the other. Echoing the sixth day in the story of creation, the church's job is to help people to remember their goodness, and that of all creation; loving the world as God's loves the world.
.
BC Conference/Pac.Mnt. Presidents
| | |
| --- | --- |
| Years | Name |
| 2020-2021 | Rev. Blair Odney |
| 2018-2020 | Rev. Jay Olson |
| 2017-2018 | Rev. Cari Copeman-Haynes |
| 2015-2017 | Rev. Keith Simmonds |
| 2014-2015 | Rev. Karen Medland |
| 2012-2014 | Rev. Jenny Carter |
| 2011-2012 | Rev. Deb Bowman |
Remits of General Council
At GC42 remits were passed and sent to CG 43 for enacting. The structure of the United Church of Canada will change as of January 1, 2019.
Final Report on Regional Council Boundaries. The Boundaries Commission is proposing 16 regional councils to replace Conferences and presbyteries. Map of Regional Council Boundaries. These 16 regional council will come into existence on January 1, 2019.
Interim Regional Executive Secretaries announced.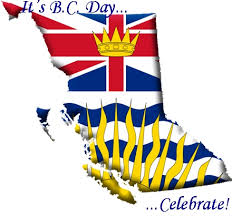 BC Conference website

BC Conference News releases.

Sign up for weekly BC Conference updates.
Naramata Centre 2018 registration now open
Spring 2018 Newsletter of Naramata Centre
.
.
.
.
.
.
.
.
.
.
.
.
.
.
.
.
.
.
.
.
.
.
.
.
.
.
.