---
---
MacKinnon Hall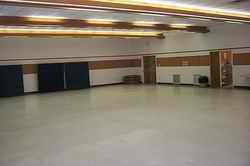 MacKinnon Hall is 45 feet by 60 feet. Comfortable seating is 260 people or 170 at tables.
The COVID-19 maximum occupancy is 50 People. The maximum building occupancy is 50 people.
kitchen staff
MacKinnon Hall is used for workshops, large meetings, wedding and memorial teas. There is a kitchen off the hall for any catered events. The pass-thru window between the kitchen and the hall make it easy to serve indivudals from the kitchen.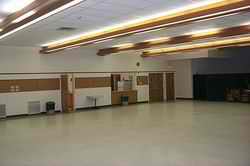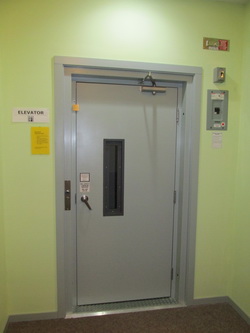 Elevator
An elevator is available for those with mobility issues when the event is in the Sanctuary/Library and MacKinnon Hall.(Weddings, Memorial Services and Workshops)
Washrooms are available on both floors.