---
---
Library (Multipurpose) Room
The library or multipurpose room is 20 feet by 26 feet, with an elevator alcove. Comfortable seating is 40 people or 18 at tables.
The library is used for meetings, wedding rehearsals and memorial services.
The COVID-19 maximum occupancy is 12 People.
Small kitchen upstairs
There is a small kitchen upstairs to make tea/coffee for meetings.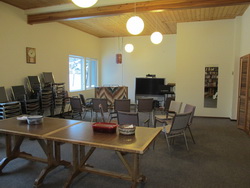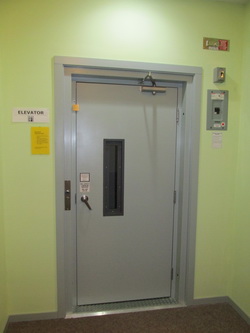 Elevator
An elevator is available for those with mobility issues when the event is in the Sanctuary/Library and MacKinnon Hall.(Weddings, Memorial Services and Seminars)
Washrooms are available on both floors.